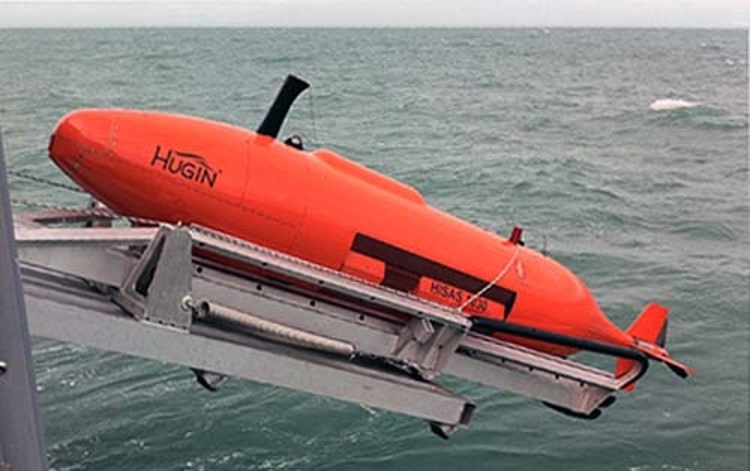 Kongsberg Maritime's HUGIN AUV, which is rated to 4500 metres, has until now been delivered with three separate acoustic systems; a beacon transponder for positioning, an Acoustic Data Link (uplink) and an Acoustic Command Link. The new cNODE system now replaces all three with a single embedded system featuring the established HiPAP 501 acoustic positioning system.
By removing the need for a towed transducer for communication purposes, the single topside HiPAP system increases the efficiency of launch and recovery of the AUV, and allows for greater agility of the surface vessel.
During the CAT, the HUGIN AUV was mounted with a 30 degree transducer head. The new record water depth was achieved not only for the AUV, but also for the cNODE system. Throughout the deep water dives, the cNODE provided a reliable and high quality data link to the AUV, enabling it to carry out its survey of a large seabed area.
"The team took HUGIN deeper than it has ever been before in order to prove the capabilities of the new positioning and communication system at its longest range," explained Stian Michael Kristoffersen, R&D Engineer, Kongsberg Maritime. "The integration of our established HiPAP, cNODE and Cymbal technology represents a significant breakthrough for AUV operations as it offers real benefits in terms of launch and recovery and surface vessel flexibility."