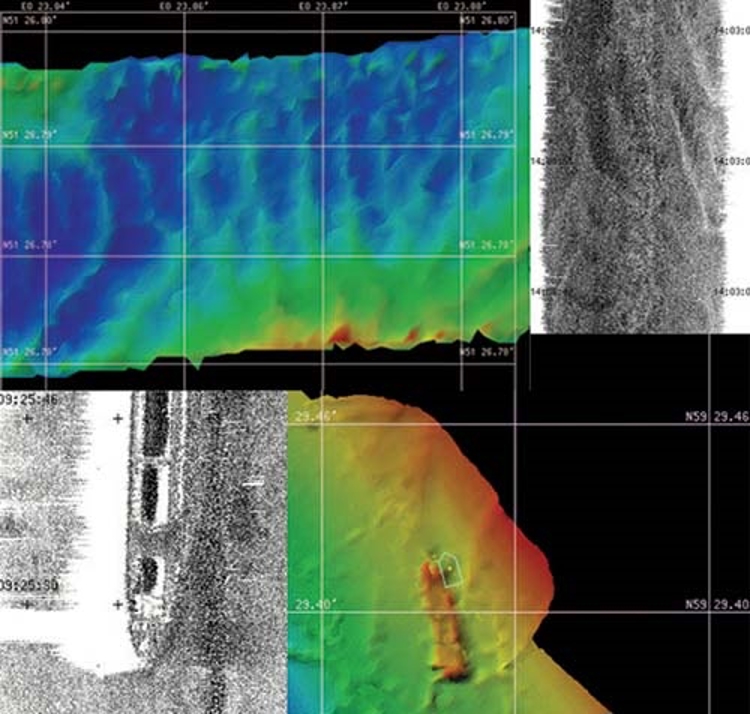 Like its predecessor, The EM 710 MK-II is a high to very high resolution seabed mapping system capable of meeting all relevant survey standards. The EM 710 MK-II has a maximum range of approximately 2800m, a significant improvement over the original version's 2000m, while swath coverage has increased to 3000m from 2000m. This will result in reduced survey time for the end user. Kongsberg Maritime's engineers have achieved this by increasing the frequency band used when transmitting from 40 to 100 kHz.
All users of the original EM 710 will be able to upgrade to the enhanced MK-II by replacing some hardware and software in the transceiver unit, which enables the use of the lower frequencies. The hardware changes are simple enough to be carried out by the user, with no intervention from Kongsberg Maritime required.
When released in 2005, the EM 710 quickly set new standard by being the first multibeam echo sounder in the market to offer the benefits of wide band technology and FM chirp as transmitter pulse. By using FM chirp the system has unparalleled range and resolution and has become the standard multibeam echo sounder for seabed mapping in shallow to medium depth.
"The EM 710 set a paradigm shift in multibeam development when it was originally launched so we are delighted to raise the bar once again with the release of the MK-II," comments Helge Uhlen, Product Sales Manager, Kongsberg Maritime.