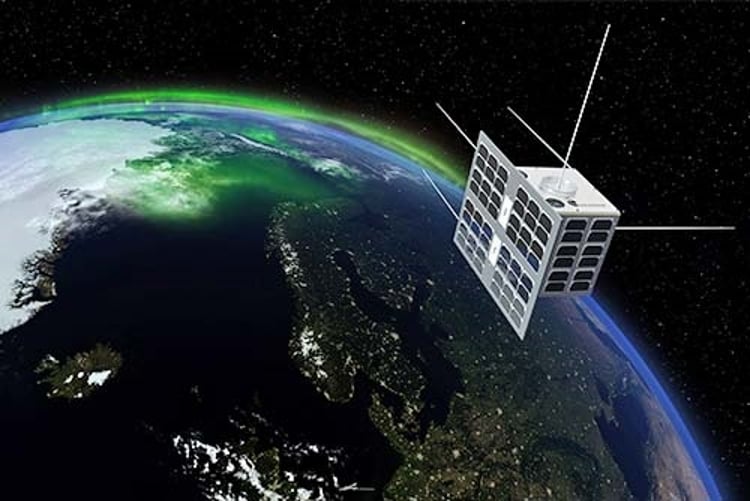 NORSAT-1 is scheduled for launch in Q1 2016 and will be Norway's fourth AIS capable satellite to embed an AIS Receiver from Kongsberg Seatex AS. The delivery is in line with previous payload models provided by Kongsberg Seatex, and confirms the capabilities of this exciting product line.
"The AIS Payload for NORSAT-1 is our most advanced design so far," says Gard Ueland, President of Kongsberg Seatex AS. "The performance of this model is absolutely top-tier, utilising an efficient, flexible and future proof design. Space based infrastructure is an integral part of our strategy and the cutting-edge technology developed for space directly benefits our other product lines for offshore, maritime and infrastructure solutions."
An important parameter when receiving AIS messages from space is de-collision handling because the AIS Satellite will be bombarded by AIS messages from multiple AIS cells, especially in high traffic zones. "By utilising modern FPGAs there is no need for high capacity downlink channels and on-ground processing. Excellent performance is achieved in the signal processing schemes in-situ. In addition, embedded multi-antenna support and beam-forming capabilities provide superior performance regarding AIS message detection," explains Project Manager Frode Storesund.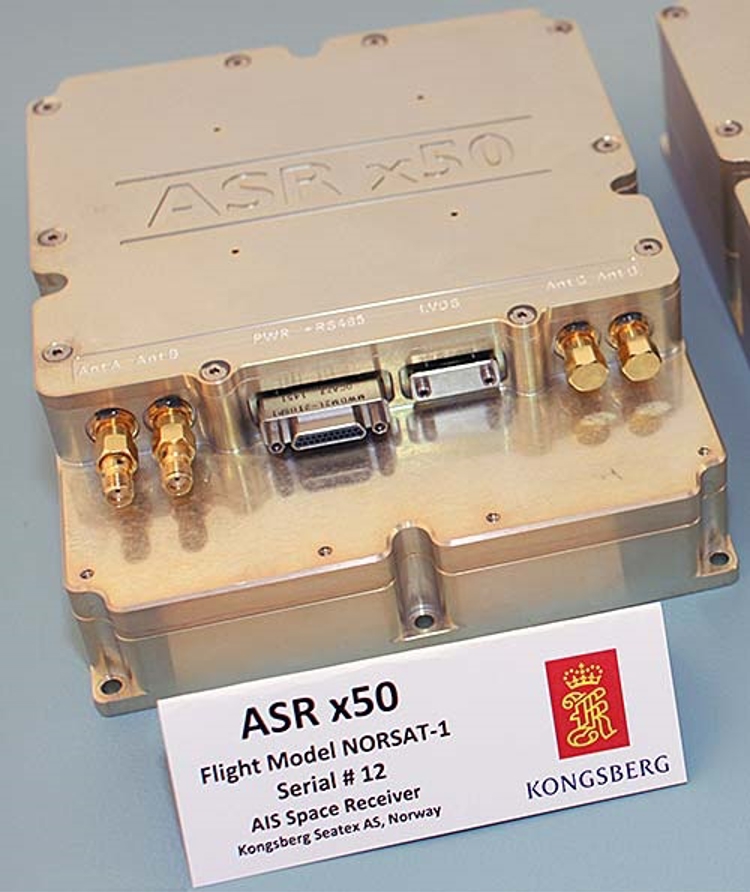 The increased focus on cost/benefit in today's space programs is changing the approach to how satellite equipment is being built. The evolution in quality, power consumption and size of standard industrial components caters for use in a space environment with minor adjustments, without compromising performance or functionality.
Software-defined technology allows for full in-orbit re-configurability. This means that a mission can evolve throughout its lifetime by software enhancements and new functionality. A recent example is AISSat-1, where performance and flexibility have been greatly improved during its 5 years in orbit.
"Kongsberg Seatex has refined its software-defined technology for spacecraft hardware for almost 10 years. With this latest generation SAT-AIS receiver we have had full focus on ensuring high reliability for even longer mission life-times. This has required multiple radiation test campaigns at several sites over the world, built-in redundancy schemes, an innovative approach on verifying COTS for flight and implementation of clever mitigation techniques," Mr. Storesund adds.
The development contract for the Novel SAT-AIS Receiver (Project name: NAIS) has been under ESA's ARTES 21 program and was signed and kicked-off in February 2014. "To deliver the flight models to the customer after only 16 months , is a major achievement for the KONGSBERG and ESA project team, and proves the ability to implement new technologies with a cost-effective approach and in-time for fast developing maritime applications," says Carsten Tobehn, ESA's Project Manager.
"The technology that enables AIS data availability globally has revolutionised many surveillance, monitoring and other services. There is today an impressive number of programs with new satellites being built for this purpose. Most of these would clearly benefit from utilising our latest technology and we are very excited about these new opportunities," Mr. Ueland concludes.