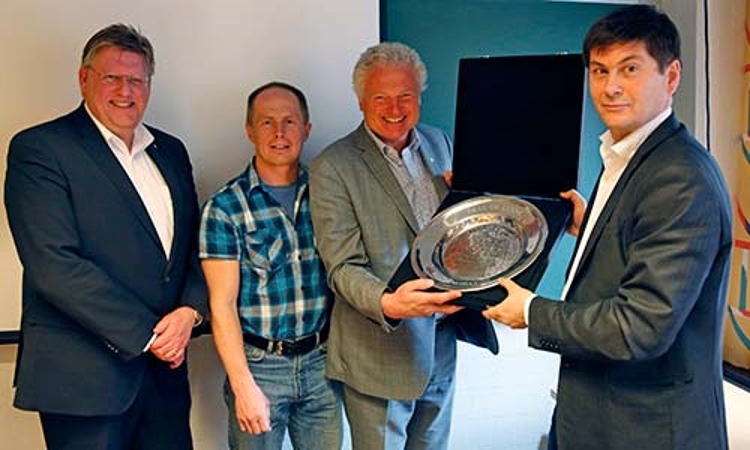 In operation for NTNU since 2006, R/V Gunnerus is equipped with the latest technology for a variety of research activities within biology, technology, geology, archaeology, oceanography and fisheries. The vessel is arranged with a wet lab, dry lab and a computer lab in addition to a large aft deck, and is a key asset in research activities for the university. In addition to research projects, the ship is used for educational purposes and is an important platform for marine courses at all levels and disciplines. As probably the most technologically advanced vessel seen on a daily basis on the Trondheimsfjord, R/V Gunnerus is also regularly used as a highly efficient test-bed for technology developed by Kongsberg Maritime and its affiliate Kongsberg Seatex in Trondheim.
"Kongsberg Maritime is always at the forefront of technology development, and we see the donation as a contribution to maintaining a strong and capable university also for the future," says Geir Håøy, President of Kongsberg Maritime. "Scientific research and offshore operations are vital aspects of Norwegian industry. For Kongsberg Maritime it is important to contribute to projects that increase our knowledge of the oceans and educate a new generation of maritime and subsea experts."
Kongsberg Maritime's newly installed K-Pos DP system, in combination with a complete range of reference systems including HiPAP acoustic positioning, RADius, SpotTrack and DPS support Gunnerus' wide variety of activities in an efficient and flexible way. K-Pos DP is used by all types of research, offshore and cruise vessels around the world and is renowned as the most advanced, intuitive and reliable DP platform available today.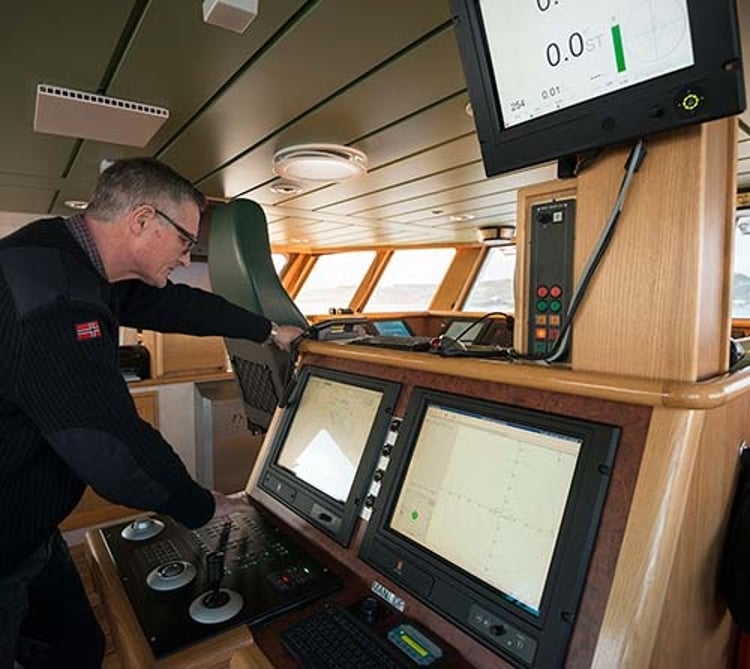 "K-Pos provides precise station-keeping even in bad weather, enabling improved ship handling capabilities and a wider operational window," comments Arve Knutsen, Captain aboard Gunnerus. "It is a very easy to use system that in combination with the other KONGSBERG solutions on board makes our everyday work more efficient and safer."
For Kongsberg Seatex, R/V Gunnerus is a vital asset in its product development programs: "Gunnerus is berthed right outside of our facilities, making it a tremendous asset in the research and development of new KONGSBERG products," says Gard Ueland, President of Kongsberg Seatex AS. "We are also pleased that the KONGSBERG technology on board is supporting important scientific research and education at the most prestigious science and technology university in Norway."