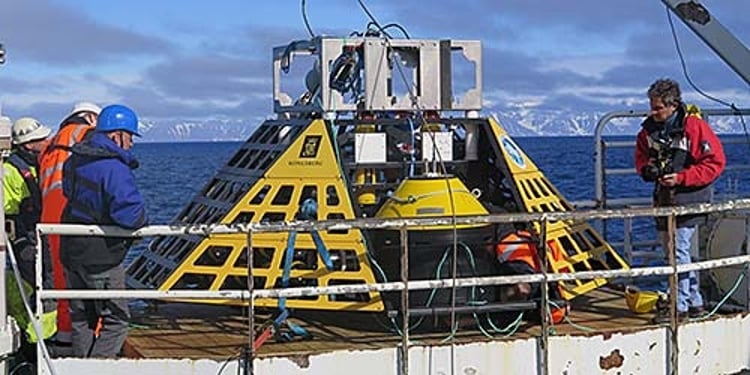 The observatories were deployed by the Centre for Arctic Gas Hydrate Environment and Climate (CAGE) at the University of Tromsø (UiT), and are now comfortably placed on the ocean floor in two locations offshore Svalbard. These are the sites where flares of gas bubbles have been observed, indicating release of methane gas to the water column. The observatories are placed at the depth of 90 meters and 240 meters respectively.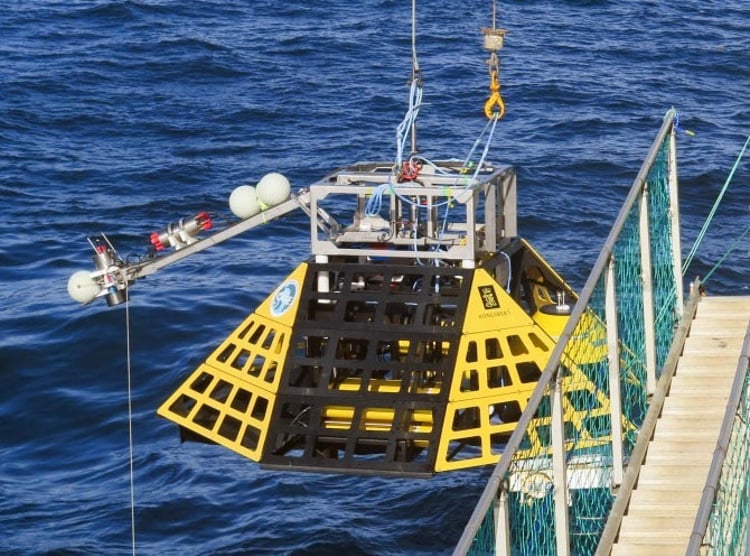 "Our goal is to discover the connection between the large quantity of gas hydrates in the arctic region and climate change. Methane is many times more aggressive than CO2, and is therefore considered an environmental hazard. We want to understand the dynamics of the gas hydrate system, both when it comes to quantity and reactions to pressure and temperature," comments Jürgen Mienert, director of the CAGE centre.
The observatories include several instruments which will monitor methane release from the seabed to the water column as well as CO2, ocean acidification and circulation. The data from these observatories will provide knowledge that will help understand processes related to climate change. The observatories will stay put in their locations, collecting crucial data for a full year.
"The ocean observatories from KONGSBERG consist of a range of different sensors, measuring such factors as water mass, oxygen, CO2, pH, current bubbles in the water columns, climate on the sea floor and even sound. These observatories are unique and have never been produced before. We needed a partner that was in the forefront within technological developments, and KONGSBERG provided the right set of expertise with its extensive knowledge of the maritime industry," comments Mienert.