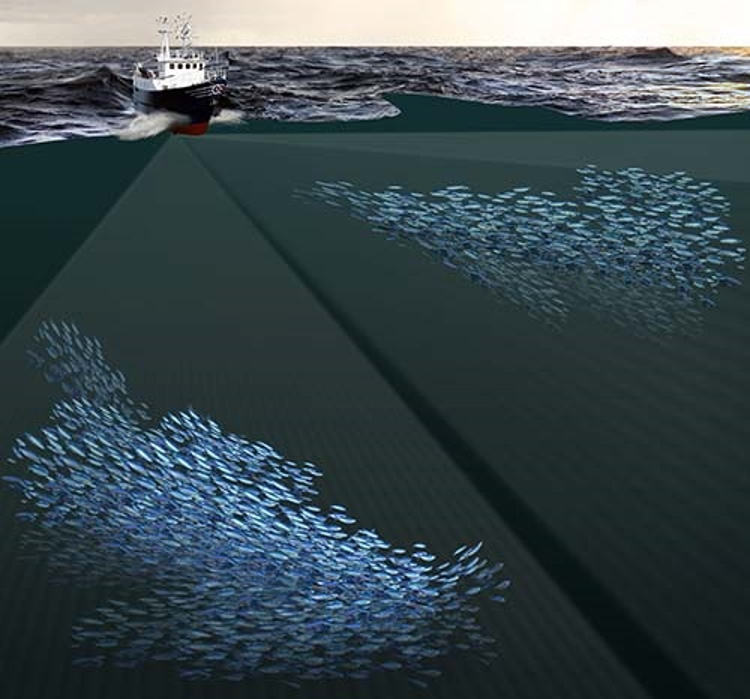 The building of Kronprins Haakon will start in June this year in Italy. The vessel will be operated by The Institute of Marine Research (IMR) under ownership of the Norwegian Polar Institute. Its homeport will be Tromsø in Northern Norway, where its third and biggest user, The Arctic University of Norway (UiT) is based. As one of the most advanced polar research vessels ever built, Kronprins Haakon will become integral to gaining a greater scientific understanding of the polar and global environment.
The KONGSBERG scope of supply covers deep and medium depth multibeams for bottom mapping including the EM 302, EM 710 and EA 600, while systems such as SBP300 and TOPAS can be used to look at sub bottom structures. Position reference will be provided by the state-of-the art and industry standard HiPAP 501 system. Also part of the delivery is the KONGSBERG series of Simrad scientific systems, including a new EK80 wideband single beam system, modern scientific multibeam systems ME70 and MS70, and omnidirectional sonars SH90, in addition to the new SU90 that can detect and track biology for several kilometres around the vessel. Kronprins Haakon will also carry the new Simrad FX80 trawl monitoring system, which can provide a live camera feed from the vessel sampling trawl.
Unlike other existing icebreakers the Kronprins Haakon is designed and equipped with acoustics that combined can measure and quantify biology in all components of the marine ecosystem. Quantitative multibeam and omnidirectional sonars target areas close to surface and near bottom where traditional echo sounders cannot be used.
Also unique to the Kronprins Haakon are the measures taken to secure its ability to collect scientific data both when operating in ice and in open waters. To achieve this, the vessel is equipped with two retractable keels that secure an optimal environment for acoustics. However, as the keels cannot be deployed when the vessel is breaking ice, the Kronprins Haakon also carries the full EK80 system set flush mount in ice protected arctic tanks, so data can be collected when the vessel is operating in ice.
"The Norwegian Polar Institute is Norway's central governmental institution for scientific research, mapping and environmental monitoring in the Arctic and the Antarctic, and it is important that the new vessel can support these functions," says Øystein Mikelborg, assistant project leader for Kronprins Haakon at the Norwegian Polar Institute. "Kronprins Haakon will serve as Norway's main platform for polar expeditions for many years to come, and we're confident that it will have the very best instruments available when it becomes operational in 2017."
"Kronprins Haakon is the first icebreaker equipped with acoustics capable of modern ecosystem assessment of the entire water column, and we are delighted to be a part of making this possible," adds Tonny Algrøy, global sales manager fishery research at Kongsberg Maritime. "As demonstrated with this delivery to Kronprins Haakon, Kongsberg Maritime offers a wide range of tools suited for the next generation of scientific icebreakers, as well as all multipurpose research vessels in general."