"Our newly patent pending K-LARS system, where both ROV hangar door and A frame is integrated, fits perfectly for the design of Jumeirah Offshore's new vessel and many other DSVs," says Torkjell Ringstad, Vice President Handling Solutions, Kongsberg Maritime AS. "We're pleased to have won the first bid for our latest patent pending LARS technology, with support from Skipsteknisk, who we have collaborated with on seismic vessel projects in the past."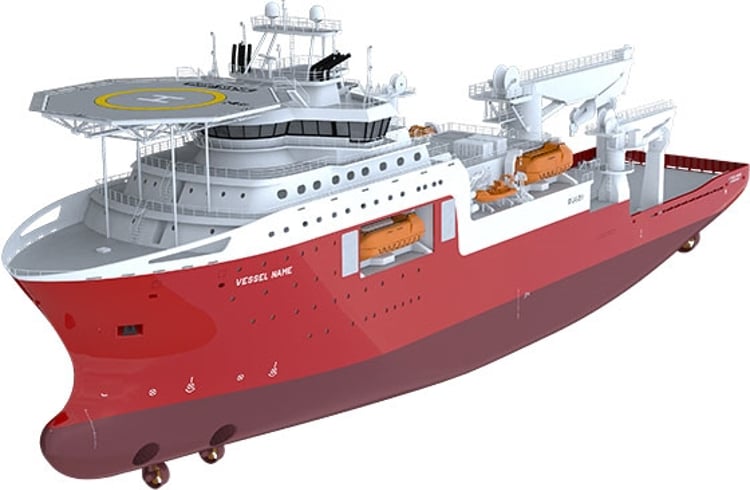 Throughout the development of its various advanced LARS, Kongsberg Evotec has placed great emphasis on environment and safety both for the operator and on the equipment. In particular, the use of permanent magnet motor technology combined with a customised control system provides great operational advantages for the user.
Kongsberg Evotec LARS technology features very accurate heave compensation with a minimum of power use. The control system also gives the operator continuous information about capacity utilisation, amount of regenerated power, umbilical status and history among other things, all of which ensure the operational window can be utilised in a very environmentally friendly manner. Kongsberg Evotec has also emphasised minimalising the need for maintenance across it entire LARS product range.