Kongsberg Maritime Embient last week received the 2014 Compass International Award for outstanding contributions to the advancement of marine science and technology from the Marine Technology Society (MTS). The German subsea technology specialist and systems integrator, which is wholly owned by Kongsberg Maritime, a leading maritime, offshore and subsea technology developer, was given the award at the OCEANS 2014 exhibition in Canada on 16th September 2014.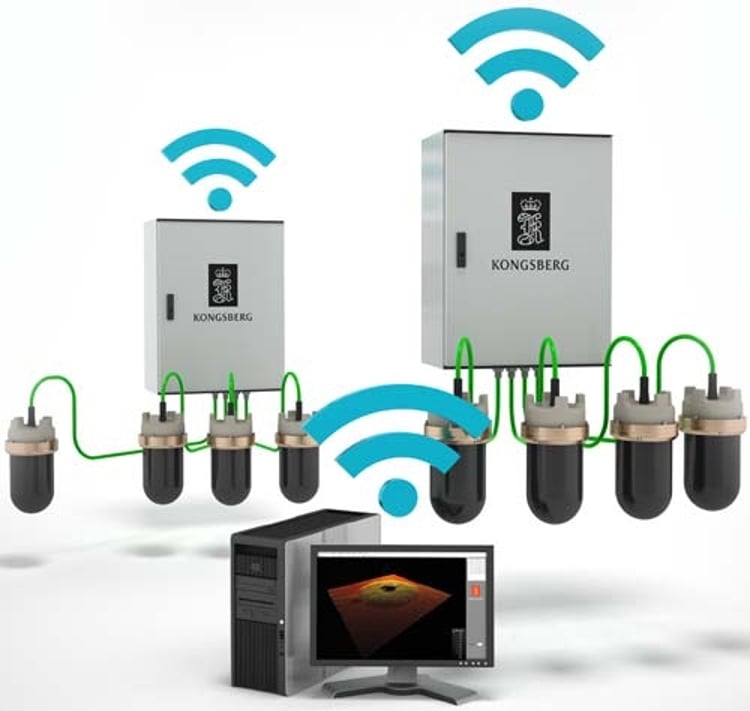 Embient was established in 2010 with focus on technology sourcing and integration of subsea technologies into complete packages and solutions. Over the last four years the company has developed a strong in-house competence within underwater inspection and monitoring, as well as on subsea leak detection. Acquired by Kongsberg Maritime in December 2013, Embient is located close to Hamburg.
Kongsberg Maritime Embient has played a key role in the development of the Kongsberg Maritime Modular Subsea Monitoring (MSM) network, which drew the attention of the MTS Award judges. The modularity and scalability of the MSM concept allows for an easy adaptation to different monitoring tasks, ranging from very early leak detection and condition monitoring on and around subsea structures to environmental monitoring on the seabed and in the water column. By connecting different Nodes on different locations in a subsea network, MSM based systems can model and predict the impact of man-made structures, such as wind turbines and oil & gas rigs, on complex environments and vice versa.
In 2014, Kongsberg Maritime Embient launched the first systems based on the MSM concept. 'K-POINT' is a compact leak detection system for critical underwater structures (BOPs, trees, PLEMs, flowlines). 'K-LANDER' is a modular and scalable sensor carrier for permanent subsea monitoring systems, whilst 'K-OBSERVER', which is launched at WindEnergy Hamburg 2014, is a hydro acoustic monitoring system for detection of scour, deformation, marine growth and corrosion on and around underwater structures.
"We're privileged to have been recognised by the Marine Technology Society for our contribution to subsea monitoring advances," comments Sören Themann Managing Director, Kongsberg Maritime Embient. "Our work with Kongsberg Maritime Subsea on the MSM concept has resulted in an advanced system that can produce tangible time and cost savings for wind turbine operators whilst also significantly reducing the environmental impact of subsea structures, construction and offshore energy."