Kongsberg Seatex provided the payload for the Norwegian AIS (Automatic Identification System) satellite, AISSat-2, launched from Kazakhstan on July 8, 2014. AISSat-2 started its mission delivering AIS data only a few hours after launch.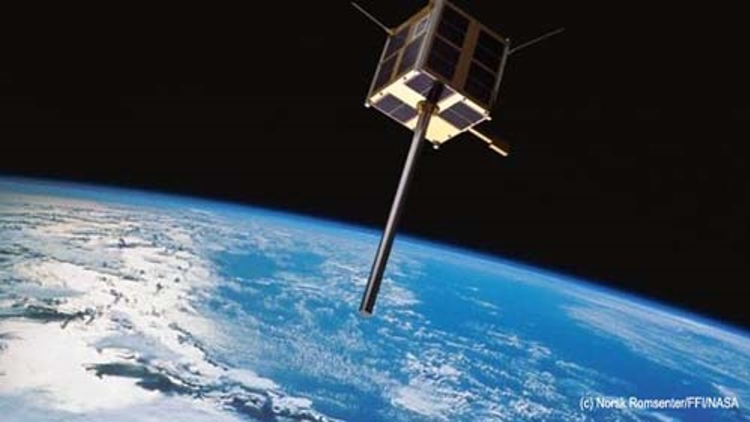 When the advanced AIS payload from KONGSBERG was sent into space on the first Norwegian AIS satellite in 2010, it was designed for a lifetime of three years. Four years later AISSat-1 is still performing, and AISSat-2 will serve to strengthen the Norwegian Coastal Administration's capacity for monitoring international and domestic ship traffic.
"We adapted our cutting-edge radio technology for use in space with the first AISSat," says Gard Ueland, President of Kongsberg Seatex. "It is an experimental satellite, and four years of service have provided convincing proof of performance, and given us valuable experience that benefitted the AISSat-2 project. We have also provided this technology for use onboard the International Space Station (ISS), where it has been operational since 2010."
The AISSat system receives and relays information on a ship's identity, position, speed, heading and destination. All ships over 300 gross tons are required to have AIS onboard, and information received by AISSat is provided to coastal, fishery and defense authorities. In addition to monitoring ship traffic, AISSat can be employed to assist in detection of environmental violations, provide support for anti-piracy efforts and serve as an aid in search and rescue operations.
Both satellites are the result of collaboration between the Norwegian Defense Research Establishment, the Norwegian Coastal Administration, Kongsberg Seatex, and the Norwegian Space Centre. The data down-link is provided by Kongsberg Satellite Services.
Gard Ueland concludes: "We are pleased to have the opportunity to provide our leading technology to Norway's pioneering AISSat program. Kongsberg Seatex is developing this technology for similar, future missions – a development that will benefit a wide range of products and solutions for Space as well as our traditional markets."