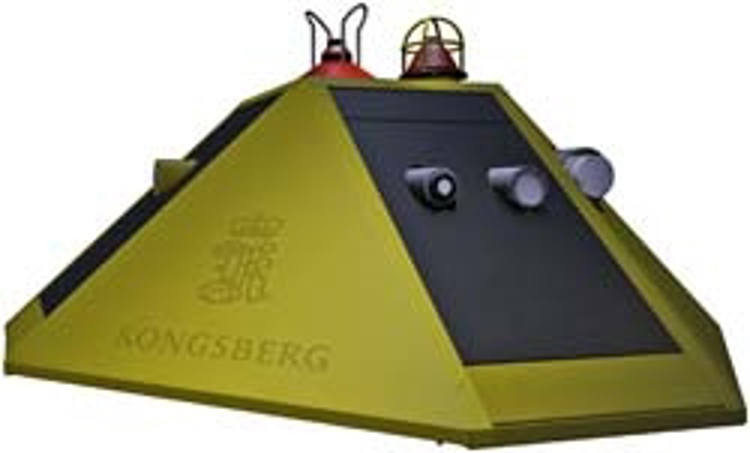 Leak detection and environmental monitoring within the offshore renewables and oil and gas sectors are a key focus for Kongsberg Maritime at Oceanology International 2014, with the world launch of a sophisticated new approach to subsea monitoring. The Modular Subsea Monitoring-Network (MSM) is a flexible solution deployable on projects of all types and scale and is designed to offer continuous monitoring of the subsea environment and alerting of events such as oil and gas leakages from subsea installations, pipelines and risers. The first MSM systems will be delivered in 2014.
"The global demand for energy challenges the offshore oil and gas industry to push the boundaries and seek resources in extreme environments. Increasing environmental awareness within the public and industry bodies and more enthusiasm within the industry itself to minimise environmental impact is driving new requirements for effective monitoring and safe process control systems. With the MSM we are meeting these requirements in an straightforward, modular package, meaning that the same core framework can be used regardless of the project or location," explains Sören Themann, Managing Director Kongsberg Maritime Embient GmbH.
The MSM is built on a foundation of field proven technology including KONGSBERG cNODE for underwater acoustic positioning and data link, a range of KONGSBERG hydroacoustic sensors and 3rd party sensors, in addition to sophisticated chemical sensors and hydrocarbon sniffers from Kongsberg Maritime partner CONTROS Systems & Solutions GmbH. Advanced data processing and power management strategies ensure MSM's ability to deliver critical sensor data continuously, for long duration missions. The modularity and scalability of the MSM allows for easy deployment and adaptation to different monitoring tasks, ranging from very early leak detection and condition monitoring around subsea structures to environmental monitoring on the seabed and in the water column.
The MSM was developed in co-operation with newly acquired Kongsberg Maritime company, Embient. Over the last years Embient has developed a strong in-house competence within underwater inspection and monitoring, as well as on subsea leak detection. Also key to the development was the inclusion of technology from German company CONTROS, a developer of underwater sensor systems to detect dissolved gasses such as hydrocarbons, CO2 and oxygen, as well as oil in water. Kongsberg Maritime acquired 10% of the shares in CONTROS in December 2013.