New agreement signed for delivery of the advanced E-LARS system
Kongsberg Evotec, will deliver its new mobile Launch and Recovery System (E-LARS) for Remote Operated Vehicle (ROV) to Swire Seabed in August 2013.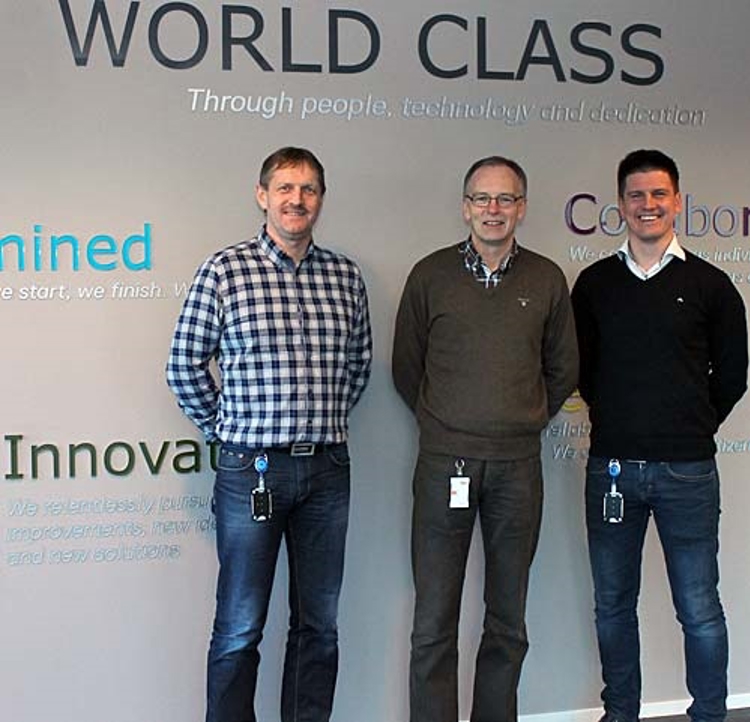 Swire Seabed is an established subsea support company based Near Bergen Norway, whose three vessel fleet provides services across the entire subsea spectrum including construction support, work & observation ROV services and geotechnical, seismic, trenching, dredging, decommissioning and renewables support.
Designed for the safe launch and recovery of ROVs, Kongsberg Evotec has through its development of E-LARS, placed great emphasis on safety and security for both the operator and equipment. Technical highlights of the E-LARS system include the use of Permanent Magnet Motor (PM) technology and a low requirement for on-going maintenance.
E-LARS uses an innovative control system designed to achieve significant operational benefits by providing the operator with continuous real-time information about capacity, and umbilical status and history. E-LARS also features Kongsberg Evotec developed Active Heave Compensation that operates on minimal power consumption. As a result of these developments, E-LARS supports operators in extending their operational window.
"We have worked closely with Swire Seabed for some time, ensuring that problems and solutions are discussed in a constructive way. Whilst creating a good foundation for future co-operation, our existing working relationship and close dialogue was crucial in establishing E-LARS as the ideal solution for Swire Seabed's needs," says product manager Leif Løken.
"There is expected to be a continued high level of activity in Subsea going forward. The market has responded positively to the solutions Kongsberg Evotec has presented and we are confident in the potential of this segment," adds Jon Olav Kopperstad, VP Supply Offshore & Subsea.
For further information, please contact: