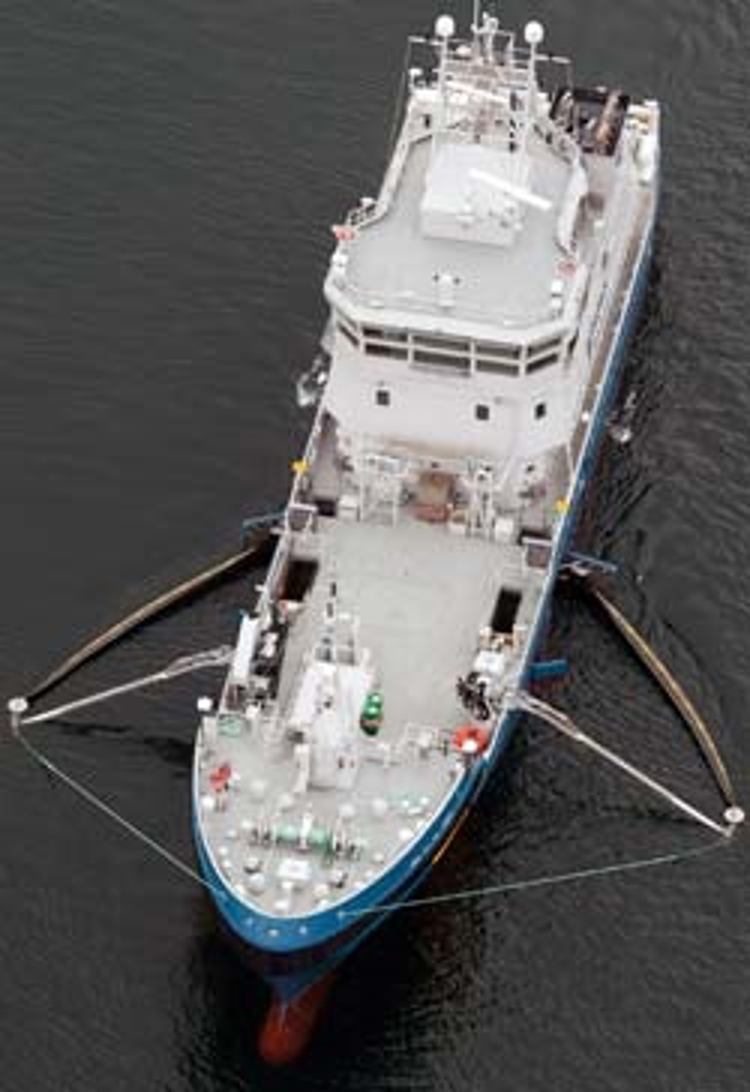 This month Kongsberg GeoAcoustics has completed the prestigious Swedish Coast Guard (KBV) project with the installation and full acceptance of a 125 kHz GeoSwath Shallow Water Multibeam echosounder on the fourth and final new-build multipurpose vessel.
These vessels, all under Swedish flag, are defined as multipurpose vessels with the possibility of oil recovery, conforming to class GL 100A5 DP0 Oil Recovery Vessel E2 HC-/2 and conforming to the Swedish Maritime Administration for traffic in international voyage service area 'A'. The vessels are to serve as environmental protection and surveillance ships and will aid the Coast Guard in vessel traffic management, environmental monitoring, border security, fisheries, customs- and police checks at sea.
The vessels, named KBV031 to 034, were built by P+S Werften in Wolgast, Germany and were part of a 'Full Picture' delivery which involved close collaboration between various departments within Kongsberg Maritime. This long-running project involved Kongsberg supplying the total package for each vessel including: K-Bridge Integrated Navigation system, K-Chief Integrated alarm, monitoring and control system, C-Pos Dynamic Positioning system and GeoSwath Plus Multibeam echosounder. The contract included basic and detailed design of each system, technical layout, delivery, start-up, testing and commissioning.