Kongsberg Maritime has won the competitive tender to conduct an upgrade and extension of the simulation facility at Noorderpoort Eemsdollard - Energy & Maritime in Delfzil, The Netherlands.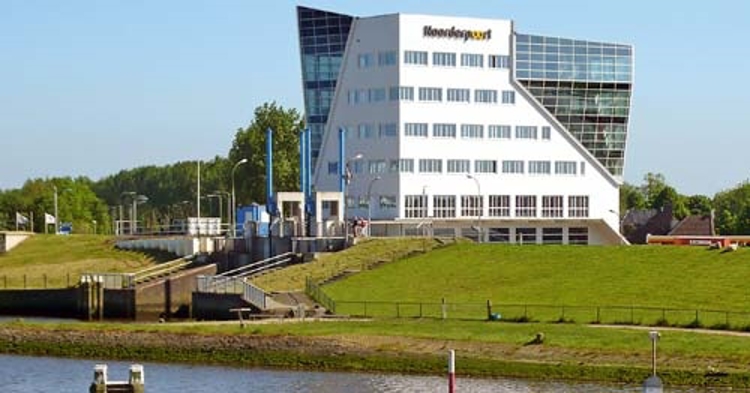 The contract includes upgrade of the Kongsberg Maritime simulators installed at Noorderpoort Eemsdollard's Abel Tasman College in 2006, which have now been moved to a brand new training facility in Delfzil.
Starting fall 2013, Kongsberg Maritime will deliver an extensive upgrade of the school's ship's bridge and engine room training capabilities, using the latest versions of its market leading Polaris and Neptune simulators. In addition to completely updating the simulators with the latest models, visuals and vessel functionality, the upgrade will significantly enhance the existing instructor stations, ensuring full control of each and every aspect of the simulation exercises and pedagogical process.
"This extensive upgrade to our facilities will help us to enhance the quality of our simulation training through the use of standardised simulators and improved functionality for our instructors," comments Wim van de Pol, Member of the Board, Noorderpoort Eemsdollard - Energy & Maritime. "The new suite of cutting-edge simulators will also support our ability to attract more students for our already highly regarded courses, so the upgrade will play an important part in our future growth and success."
The upgrade to Noorderpoort Eemsdollard's Polaris Ship's Bridge Simulator features an extension to the Part task Ship's Bridge Simulator to include a new instructor station, full mission bridge (DNV Class A), including 270° horizontal field of view, six Full mission bridges (DNV Class B) with 60° to 120° field of view and seven GMDSS stations integrated with each bridge.
The Neptune Engine Room Simulator scope of work also covers an extension to the instructor station, with installation of the latest Neptune Instructor System, in addition to 15 new student stations, including latest versions of MAN 5L90MC VLCC and MaK 8M32C Trawler models. Kongsberg Maritime will also deliver a new Neptune Full Mission ERS Class B simulator with engine control room console, main switchboard, and engine room equipment, in addition to a Neptune Power Plant Simulator including a Neptune Instructor Station and 15 student stations.
"We have a strong footprint in The Netherlands, with simulators installed at several leading training organisations so we are pleased to have been selected for the upgrade at Noorderpoort Eemsdollard - Energy & Maritime," says Harald Kluken, Area Sales Manager, Kongsberg Maritime. "We're confident that our current ship's bridge and engine room simulation technology will enhance the instructor capabilities and student satisfaction hence attracting more students to its high quality training courses."