A new Multi-Purpose Kongsberg Maritime Polaris ship's bridge simulator has become a key coastal and port development resource for The Instituto Mexicano del Transporte (IMT) following the opening of its new research facility in August 2013.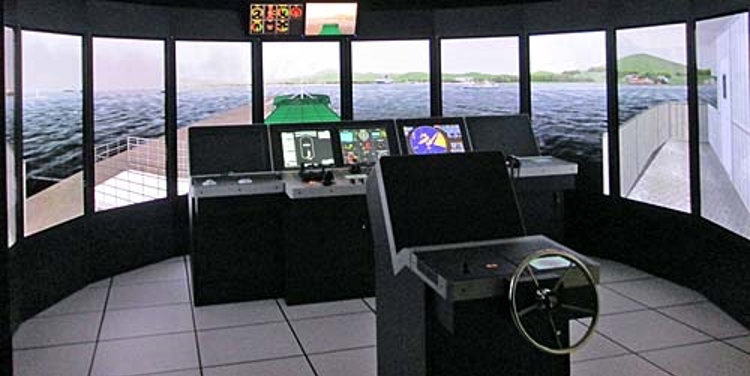 Based in Queretaro, Mexico, IMT is the leading Research Center for Ports and Coasts in Mexico. The organisation is using its new Polaris simulator, which was ordered in April 2013, within its maritime research, development and project planning activities.
"The simulator is vital for us to provide research grade services in Mexico related to port and coastal area research and development such as coastal structures, hydrodynamics, sediment transport, field studies and port development studies," said IMT's Miguel Montoya, Manager of the new Simulation Facility.
IMT's Polaris simulator accommodates a range of bridge console configurations, instrumentation arrangements, hydrodynamic ship models and initial exercise areas covering navigable waters and adjacent shore lines for the ports of Lazaro Cardenas, Manzanillo, and Veracruz.
In addition to the main Polaris simulator, Kongsberg Maritime will supply IMT with the capability to independently develop both vessel models and exercise areas.
"This is a very flexible simulator installation that offers the ability to function as a wide variety of vessels including Naval ships, merchant deep-draft, shallow-draft, and small boats, all of which can be simulated in harbour project development scenarios. Any waterway, any vessel, can now be developed here in Mexico," said Tristan Ruiz Lang, Coordinator of Port Engineering and Geospatial Systems of the Mexican Transport Institute.
Kongsberg Maritime Simulation's Area Sales Manager, Fabio Florez added: "IMT's new world-class research centre is equipped with the latest available multi-purpose bridge simulation technology. We are pleased to have been selected for this project as Polaris provides IMT with the tools it needs to continue developing and growing its expertise in maritime operations in Mexico."