February 4, 2013 marked the beginning of a 5-year collaboration between the Norwegian Coastal Administration (NCA) and Kongsberg Norcontrol (KNC) to develop and establish a new national Vessel Traffic Service (VTS) system. The contract covers replacement of the current VTS systems in Horten, Brevik, Kvitsøy, Fedje and Vardo, in addition to establishing a VTS simulation centre, with systems supplied by Kongsberg Maritime.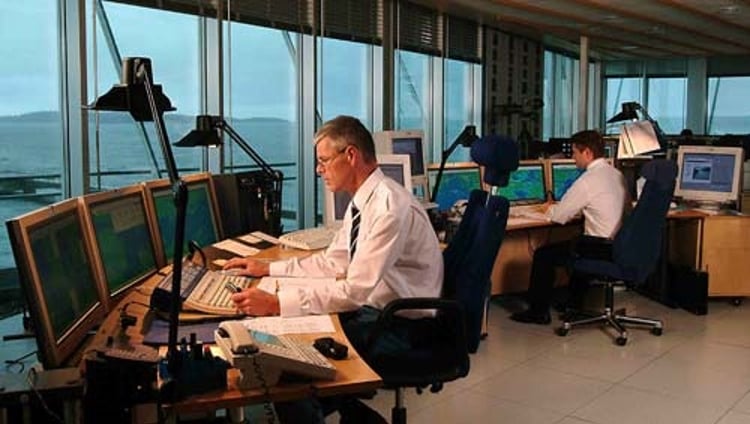 "The new contract is a great opportunity to continue our long lasting relationship with the NCA," comments Eivind Solberg, Sales Manager Norway, KNC. "NCA is an extremely professional organization with a high level of technical and operational expertise, so it is an honour for KONGSBERG to be their preferred partner."
The new Norwegian VTS system will use C-Scope, the latest generation maritime surveillance solution developed by Kongsberg Norcontrol, which first entered service with the Maritime and Port Authority of Singapore in 2011.
"The C-Scope system for NCA will build upon the VTS system in Singapore, so it will be based on a proven installation in one of the world's busiest waterways," adds Fred Fredriksen, Senior Project Manager, KNC. "The Norwegian VTS will be a highly reliable, adaptive and future-proof maritime surveillance system, delivered on time and capable of 24/7 operation at all sites."
The system will provide satellite-based earth observation data fully integrated with terrestrial RADAR, AIS, and electro-optic sensors in addition to high-quality, autonomous Radar Data Processing and automatic clutter suppression that doesn't require manual fine-tuning. C-Scope ensures that the operator won't be overwhelmed with data that is not critical. Enhanced, adaptive decision support and communication tools are fully integrated. A wealth of new features will make the Norwegian VTS the most innovative C-Scope deployment yet, including remote traffic display for mobile devices, 3D traffic visualisation and an integrated chat client.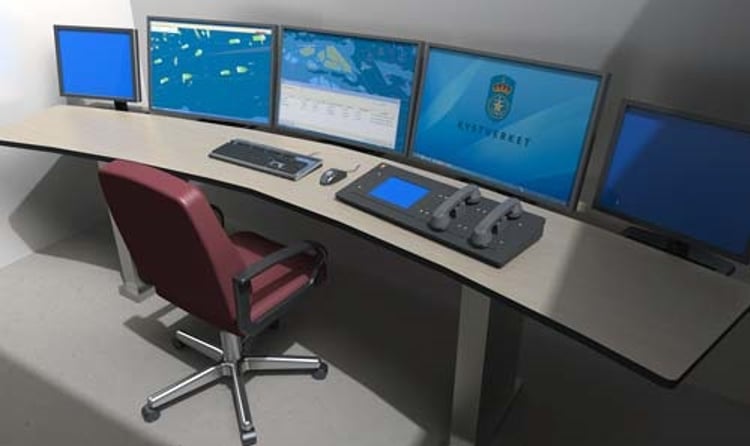 Another key component of the VTS delivery is an integrated VTS simulation system, to be located at the NCA regional office in Haugesund, which is the national centre for VTS competence. Kongsberg Maritime will supply the simulator system, which will be able to display both a simulated and live VTS traffic image. In addition to the installation in Haugesund, smaller VTS simulators will be set up at the other VTS centres to conduct local training.
"Procedure and emergency training is important in order to increase operational safety and efficiency. With simulators based on and integrated with the real systems, KONGSBERG can provide the 'Full Picture', supporting the strict training requirements for VTS operators and help to ensure high competence throughout the organisation," explains Tone-Merete Hansen, Sales Manager Norway, Kongsberg Maritime, Simulation.
By 2018, the regional VTS centres of Horten, Kvitsøy, Brevik, Fedje, and Vardø will be completed and online with the new Norwegian VTS.
"We look forward to continuing our partnership with the NCA and supporting their international ambitions by fully utilizing KONGSBERG's wide range of technology, together with other Norwegian partners within VTS, e-Navigation, and VTS training," concludes Inge Flaten, President, KNC."