KONGSBERG has been awarded a significant offshore Integrated Monitoring and Control System contract with Daewoo Shipbuilding & Marine Engineering (DSME). The contract covers deliveries to four Transocean owned new-build drill ships, with an option for KONGSBERG to deliver products and services for six more drill ships.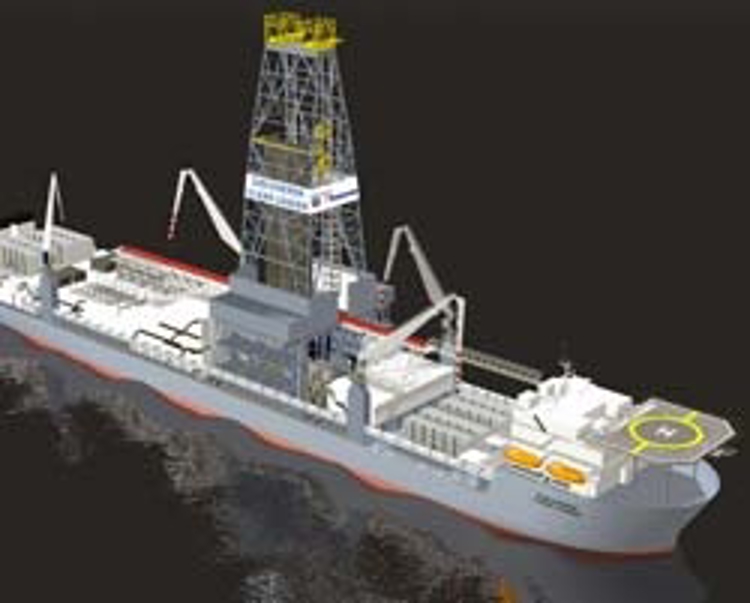 "We call this a 'Full Picture' solution, as it includes dynamic positioning, position reference systems, thruster control, integrated automation systems, riser management and environmental monitoring within the same project. This approach provides procurement and installation efficiencies, whilst streamlining service and maintenance as we act as a single point of contact for a wide range of systems on board," says Morten Stanger, Regional Manager Offshore, Kongsberg Maritime.
Kongsberg Maritime will commence deliveries early 2014 while engineering services at the yard in Korea have already started. All key deliveries from KONGSBERG are scheduled for completion by June 2014 for the first vessel and by October 2015 for the fourth vessel. Startup, commissioning and trials are scheduled to be completed in Q2 2015 (first vessel) and by Q3 2016 (fourth vessel).
"KONGSBERG has already supplied systems to Transocean for two on-going drill ship projects at DSME, contracted in 2011. We are satisfied that DSME and Transocean have selected KONGSBERG as one of their key suppliers for these vessels based on our capabilities and competitiveness, in addition to our delivery performance to date," adds Tor Erik Sørensen, Executive Vice President, Kongsberg Maritime.