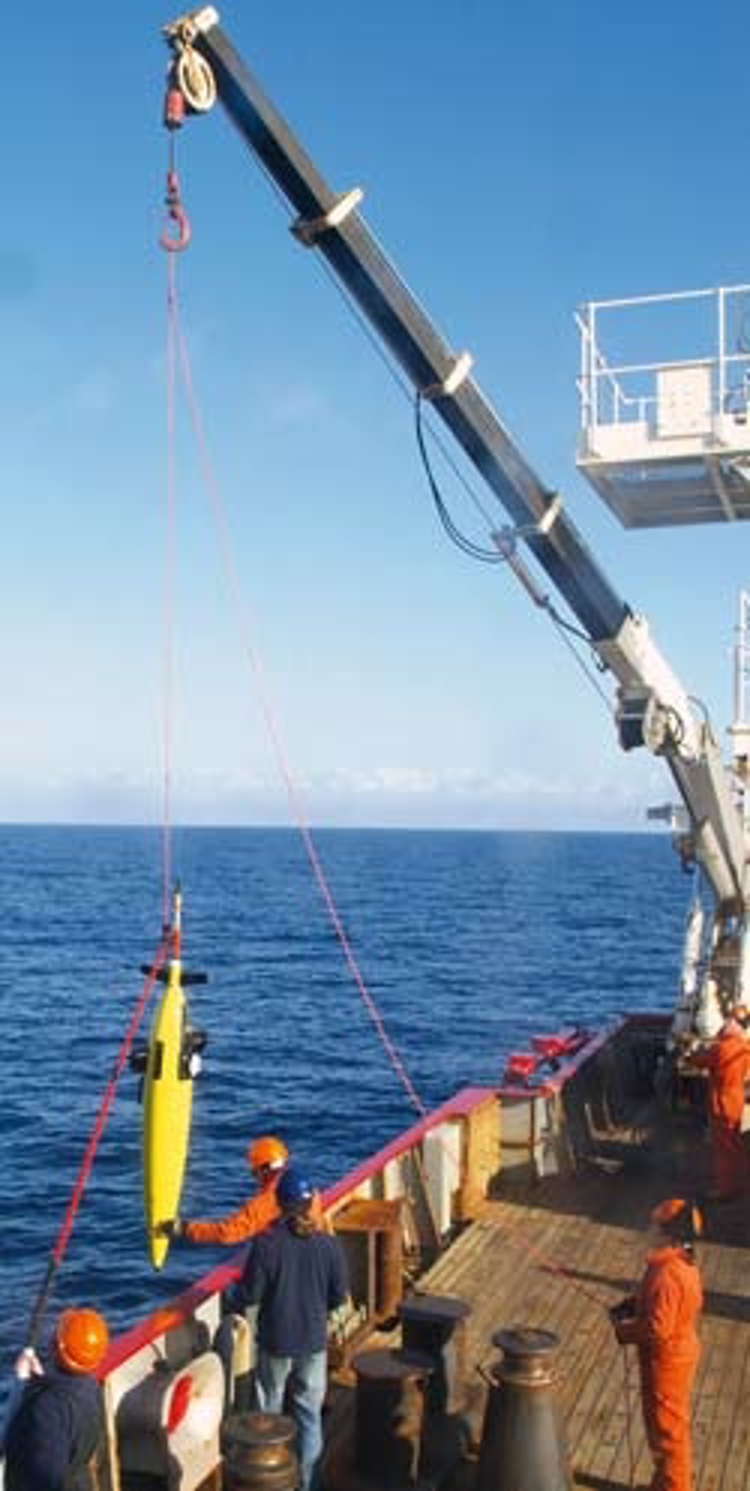 As the first vehicle from the new Kongsberg Maritime business unit, Underwater Glider Systems, KONGSBERG Seaglider™ is a comparatively low-cost, very long endurance AUV that is capable of deployment durations in excess of 9 months. The technology uses changes in buoyancy for thrust, which combined with an extremely hydrodynamic shape results in very low-energy requirements, hence its ability to partake in much longer missions than propeller driven AUVs.
KONGSBERG Seaglider™ joins the KONGSBERG HUGIN and REMUS AUVs, and introduces extreme long-duration operation capabilities into the company's underwater vehicle portfolio. The system is capable of deploying a diverse range of sensors making it a cost effective instrument for collecting a wide variety of ocean data. This makes the KONGSBERG Seaglider™ a very attractive option to the many organizations that are facing the challenge of operating on smaller budgets.
"As the sole holder of the commercial rights to this highly successful, field proven glider technology, we are keen to maximize its potential for the marine research community by combining the extensive specialist knowledge and experience we have gained from developing HUGIN and REMUS AUVs," comments Rich Patterson, General Manager Underwater Glider Systems, Kongsberg Underwater Technology Inc.
"Seaglider™ already has an excellent reputation in the marine research and naval markets, which we plan to build on with the development of additional capabilities. We will also work on the transition of the technology into the commercial sector, using our success in the commercialization of the HUGIN AUV as a starting point," adds Tom Healy, President, Kongsberg Underwater Technology Inc.
Full production of KONGSBERG Seaglider™ is expected by December 2013 although there is capacity for delivery of special orders before this date.