The sophisticated new KONGSBERG Seaglider™ AUV will be a highlight on the Kongsberg Maritime Offshore Europe stand (2C90) this year. Launched in August, this new product is the result of the leading subsea technology developer and AUV manufacturer's acquisition of the Seaglider™ exclusive commercial license from the University of Washington in May 2013.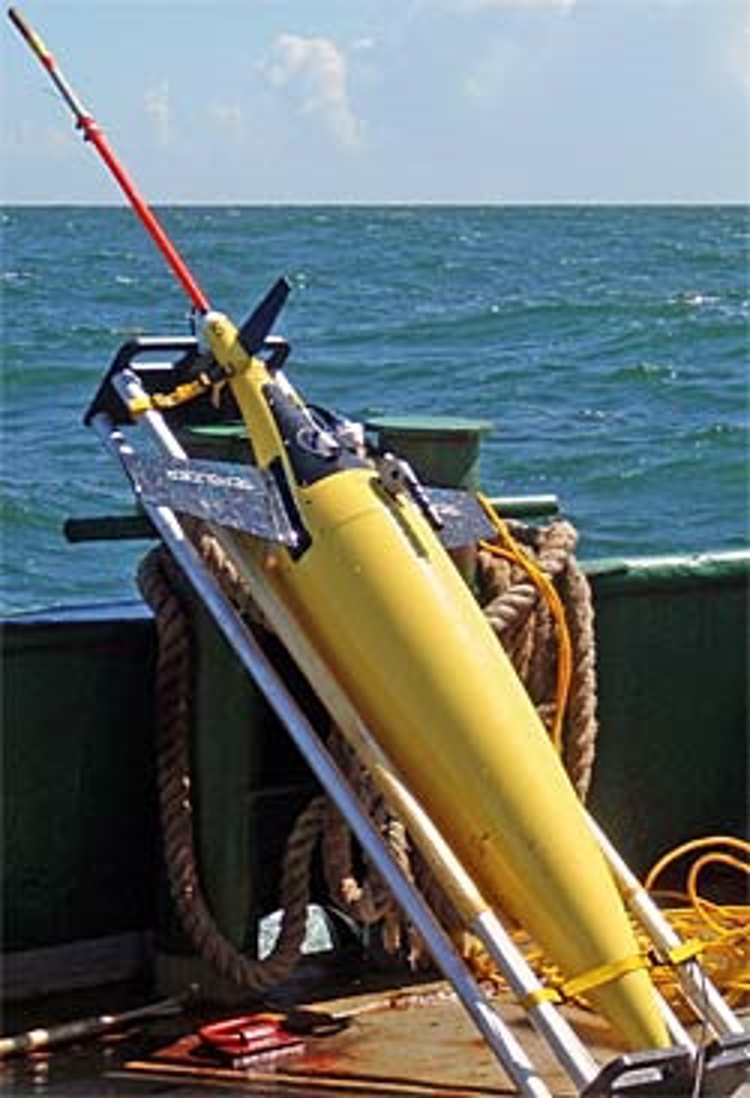 KONGSBERG Seaglider™ is also the first vehicle from the new Kongsberg Maritime business unit, Underwater Glider Systems. Based on proven, original glider technology, KONGSBERG Seaglider™ is a comparatively low-cost, very long endurance AUV that is capable of deployment durations in excess of 9 months. The technology uses changes in buoyancy for thrust, which combined with an extremely hydrodynamic shape results in very low-energy requirements, hence its ability to partake in much longer missions than propeller driven AUVs.
"Reception to KONGSBERG Seaglider™ has so far been very positive and we are looking forward to showing it to the industry at Offshore Europe," says Rich Patterson, General Manager Underwater Glider Systems, Kongsberg Underwater Technology Inc. "With our HUGIN and REMUS AUVs already well-established in the market, KONGSBERG has a proven track record in the underwater vehicle field. Our decision to become the sole commercial developer of Seaglider™ ensures that this technology will remain accessible to its existing academic and research sector, but also in the future, will be more available for commercial operators in the offshore market."
KONGSBERG Seaglider™ is capable of deploying a diverse range of sensors making it a cost effective instrument for collecting a wide variety of ocean data. This makes it a very attractive option to the many organisations that are facing the challenge of operating on smaller budgets. Kongsberg Maritime is committed to developing additional capabilities for its new AUV whilst at the same time working on transition of the technology into the commercial sector.
Full production of KONGSBERG Seaglider™ is expected by December 2013 although capacity for delivery of special orders is available before this date. Interested parties can discuss requirements and delivery options with the Kongsberg Maritime AUV team at Offshore Europe 2013.