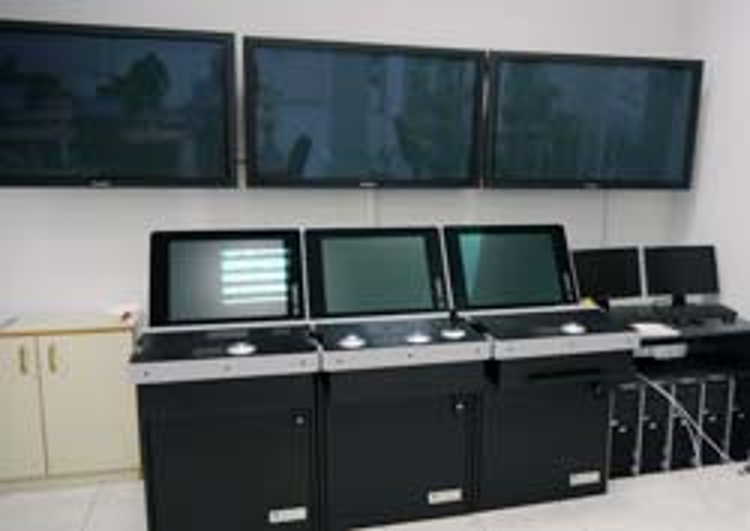 Kongsberg Maritime Hellas recently opened a new training room in order to meet the increased training demand by Greek and international customers. The new training room will firstly be used for K-Chief 700 automation system training to LNG / Offshore owners both in Greece and worldwide. Many of Kongsberg Maritime's customers are utilising crew and technical personnel from Eastern and Southern Europe, and the response is very positive to having training possibility in Greece. In the future, this new room will also be used for all of Kongsberg Maritime's equipment as demand increases.
"To open a new training facility here in KM Hellas is another good step towards getting closer to shipowners and to provide them with the training they need. We will do our best to make sure that the demand will be met and we hope that our customers both in Greece and around the world will utilise our new training room," comments Terje Dyhre, Managing Director Kongsberg Maritime Hellas.
Top European port
Kongsberg Maritime Hellas opened the doors to its new facilities in September 2011. As one of the largest ports in the Mediterranean sea, Piraeus is classed as a top ten European container port. More than 24,000 vessels visit Piraeus each year. With a large base of ferry operators and merchant vessel owners totalling more than 4000 vessels, Greece is an important market. Kongsberg Maritime systems are used by a significant number of Greek ferries, among them Blue Star Ferries. Kongsberg Maritime Hellas provides service in the local area and in southern Europe, covering the majority of Kongsberg Maritime's automation and navigation systems. The office currently has 16 staff members.