'Full Picture' technology delivery for new Korean and Chinese offshore units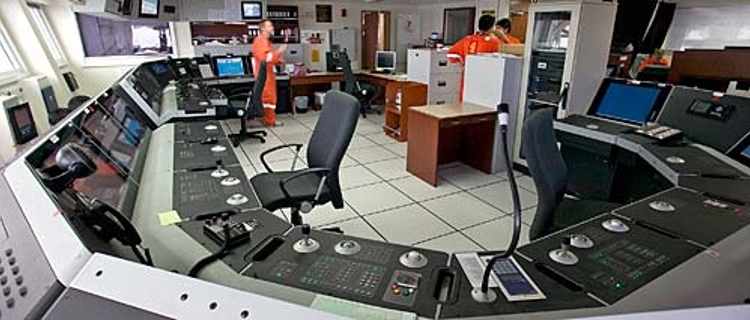 Kongsberg Maritime has recently been awarded separate contracts with three major shipyards in Asia for major technology deliveries to specialist offshore vessels. Samsung Heavy Industries (SHI) and Hyundai Heavy Industries (HHI) in Korea, and Cosco Shipyard in China have each selected KONGSBERG 'Full Picture' solutions for, in total, nine advanced Offshore Drilling Units, an Accommodation Unit, a Multipurpose Construction Vessel and four LNG vessels with Integrated Automation Systems. The deliveries total over 400 MNOK and include extensive Dynamic Positioning (DP), Automation, Navigation, Hydroacoustic Positioning and Riser Management technology.
"KONGSBERG has built up extensive expertise in Korea and China, both within the merchant (deep sea) and offshore segment. This foundation helped us to secure several offshore projects in close cooperation with these major yards recently, and this latest round of separate contracts is further evidence of our strong position in the advanced offshore vessel and platform market. We truly appreciate the confidence shown by the shipyards and vessel owners when choosing KONGSBERG for these prestigious contracts," comments Morten Stanger, Regional Sales Manager Offshore Asia, Kongsberg Maritime.
One of the SHI contracts is for two GustoMSC CJ70 design advanced Drilling Jackup Units, which will be equipped with an extensive Full Picture Solution. This project is particularly important for KONGSBERG, considering the new and growing market for Drilling Jackup construction vessels in Korea.
"The Full Picture strategy enables shipyards and owners to order all key vessel technology from a trusted single supplier with extensive experience and high-level local presence. For these new contracts, Kongsberg Maritime is supplying all key positioning and automation systems, whilst the new generation Riser Management Systems for the Drilling Units are designed and delivered by our sister company Kongsberg Oil & Gas Technologies," concludes Stanger.