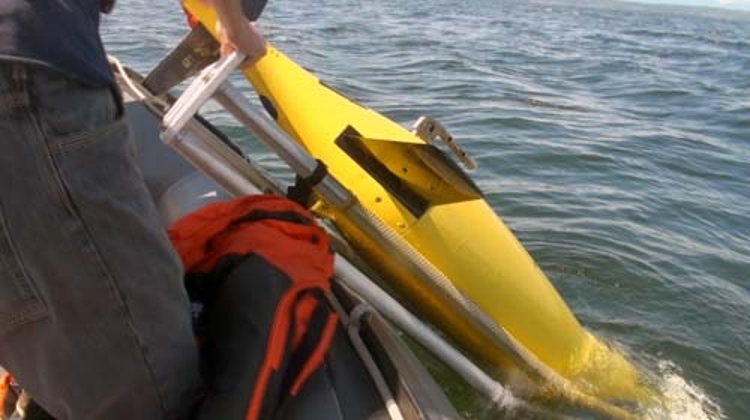 Manufactured by Hydroid's parent company, Kongsberg Maritime, Seaglider complements the existing line of Kongsberg AUV Group products by offering a low-cost, long-deployment vehicle for continuous collection of oceanographic data.
"We're proud to support Kongsberg in the launch of Seaglider," said Christopher von Alt, president and co-founder of Hydroid. "This new addition to the AUV Group product line will allow us to serve an even wider range of customer needs. Unlike larger Kongsberg AUVs, which are driven by an electric propeller, Seaglider achieves forward motion by taking advantage of small changes in buoyancy. This highly efficient method of propulsion allows Seaglider to autonomously collect data over a very long period of time with little upkeep cost. From low-cost underwater gliders to deep-water workhorses like the REMUS 6000, the Kongsberg AUV Group line now offers vehicles for almost any application."
In contrast to the REMUS and HUGIN vehicles, Seaglider is designed for long-term continuous monitoring missions of up to 10 months and does not require a support vessel. Data from Seaglider is sent via satellite to off-site operators in near-real time, enabling them to easily survey large distances and identify areas of interest for exploration by larger AUVs. Like all vehicles in the Kongsberg AUV Group, Seaglider is modular and can be outfitted with a wide range of instruments to suit any mission requirement.
KONGSBERG is now taking orders for the Seaglider AUV.