The Headway Seacrest Maritime Foundation Inc., a maritime training facility based in Cebu City, Philippines has ordered a complete package including ship's bridge, engine room and cargo handling simulators, instructor training and formal support from Kongsberg Maritime. The contract represents a 'Full Picture' delivery and was signed on 26th February 2013, with all new simulators to be installed within seven months.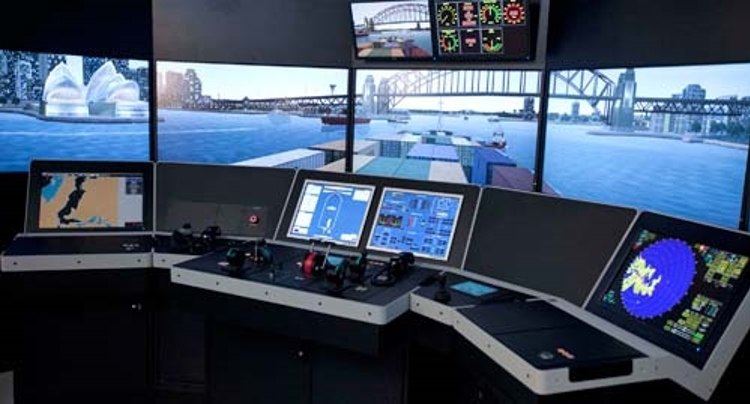 For navigation and ship handling training, a Full Mission 270 degrees Horizontal Field Of View Ship's Bridge Simulator (SBS) will be installed alongside a desktop version with integrated ECDIS and GMDSS simulators. Both Full Mission and desktop simulators are based on the Polaris technology platform, which provides the most realistic SBS training experience available today.
The Foundation's new Kongsberg Maritime Full Mission Engine Room Simulator (ERS) will be accompanied by a desktop version also. Both will be based on the Neptune simulator platform, which is established as a leading technology for engine room simulation and is used by hundreds of customers worldwide. Also based on the Neptune platform is the advanced Kongsberg Maritime Cargo Handling Simulator (CHS), which completes the foundation's extensive package of new simulators.
The contract includes training for Headway Seacrest instructors at the Institute of Willem Barentz, an established Dutch maritime training facility and long-term Kongsberg Maritime simulator user. Headway Seacrest has also chosen the Kongsberg Maritime Long Term Simulator Support Program (LTSSP), an initiative that provides structured support and access to simulator upgrades within a fixed period. The LTSSP was created to ensure Kongsberg Maritime simulation customers experience high levels of support, system availability and continuous upgrades giving the ability to offer training using the latest technology.
"Headway Seacrest was already aware that our simulator offering could support its training program for cadets and officers and its plans to establish an Offshore Academy," explains Tor Hellman Kristoffersen, Area Sales Manager, Kongsberg Maritime. "After being part of our user conference in Singapore in October 2012 and mixing with other leading maritime trainers, Headway Seacrest was convinced that we were well positioned to provide not only the equipment, but the long term support and expertise they required."
Kongsberg Maritime now supplies simulators and support to seven customers in the Cebu-region of the Philippines. Headway Seacrest is the second customer in the Philippines to choose an LTSSP as part of a simulator delivery to secure long-term viability and up-to date simulators, enabling it to deliver the best simulation training possible.