Kongsberg Maritime has completed the installation and commissioning of an integrated bridge and automation solution during a large-scale retrofit of the Saipem 7000, an advanced Semi-submersible crane and pipelaying (J-lay) DP3 vessel. The project to equip Saipem 7000 with the latest advanced offshore technology took place in Stavanger and Rotterdam during October 2012 – March 2013.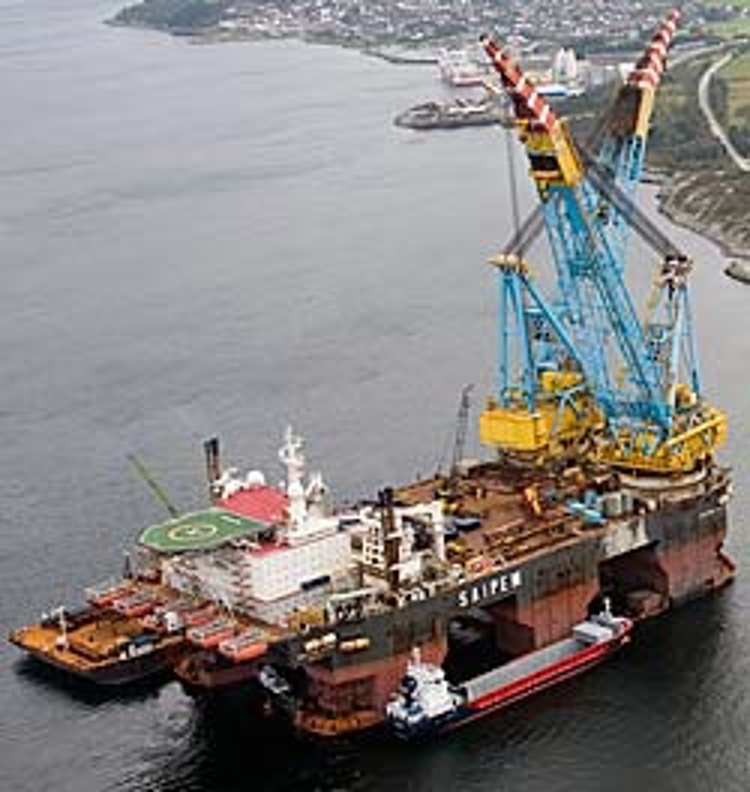 The Saipem 7000 retrofit was a 'Full Picture' project for Kongsberg Maritime, which featured replacement of several key systems including automation, Thruster control, Dynamic Positioning, Ballast control and Integrated Bridge System. Kongsberg Maritime installed a significant package consisting of the latest generation of its offshore product line, including K-Pos, K-Bridge, K-Thrust, and K-Chief 700.
The automation segment of the retrofit included the upgrade of 60 field cabinets and over 30 new consoles for the Engine Control Room & Bridge area, which introduced Saipem 7000 to the latest monitoring, control and power management possibilities of Kongsberg Maritime's established offshore automation solution, K-Chief 700. Further, the existing network was upgraded to fibre optics, with 35,000 meters of new cables installed in total. The integrated control system consists of approx. 10,000 I/O signals, which enables the operator to monitor and control Saipem 7000's 12 engines & 12 thrusters including auxiliary systems.
"This was the largest offshore retrofit project of its kind that Kongsberg Maritime has ever undertaken," says Håkon Hvidsten, Project Manager, Kongsberg Maritime. "The work was carried out at relatively short notice and on a short time-scale, but we deployed a large team to ensure that the engineering, testing, installation and commissioning was all finished to high quality and on time. We're proud to have been involved in such an extensive technical project and are confident that our systems will help Saipem 7000 to operate safer and more efficiently."
The Saipem 7000 was conceived in the mid-1980s as a multipurpose offshore oil platform installation vessel that would be able to install very large oil production platform decks (known as integrated decks) as well as the decks' supporting structures (known as jackets) using its two very large fully revolving cranes. It is also able to support offshore completion of the platform by providing hotel and workshop facilities for large construction crews. The vessel's size and semi-submersible form allow it to operate in worse weather conditions than smaller, conventionally shaped vessels.