Enabling safer and more efficient integrated operations in the digital oilfield
Kongsberg Maritime will deliver a sophisticated new Information Management System (IMS) as part of a 'Full Picture' Integrated Automation System (IAS) delivery to the Pacific Drilling owned Samsung 12000 design dynamically-positioned drillship, Pacific Santa Ana.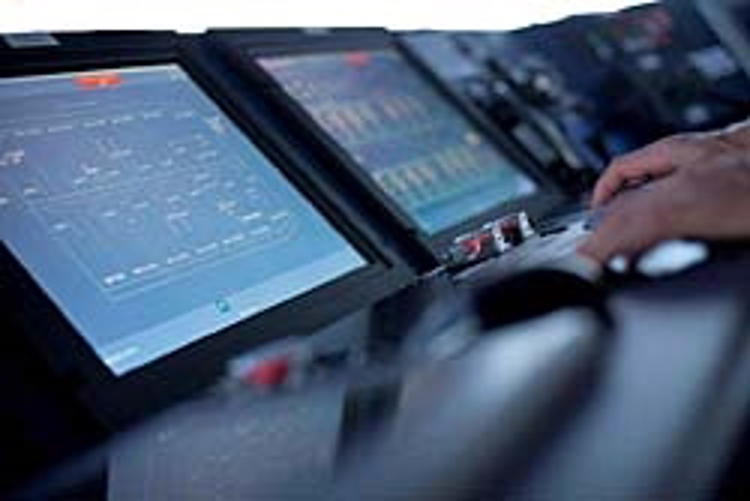 The IMS, which will be shown on the Kongsberg Maritime stand at ONS is a new development, which uniquely, facilitates consolidation of all control system data into a single, role-based secure web-portal. In practice, the IMS enables enhanced information sharing and better insight into operations for offshore and shore-based teams. This will result in improved decision support and safety of operations in addition to better troubleshooting of systems on board, maintenance planning and a reduced need for service personnel aboard service vessels.
Based on a suite of integrated applications offering improved information management and sharing possibilities, the new Kongsberg Maritime IMS is a modular system with a highly scalable infrastructure, enabling it to be deployed to very specific operational requirements. The Pacific Santa Ana delivery features a datalogger covering all datasources on board the drilling rig and replication of data to an onshore fleet database.
All data can be accessed in a role based web portal for offshore and onshore users. The core application is the user-defined dashboard in the web portal, which allows users in different roles to customise their views according to their specific needs and job roles. Uses for this application range include domain-specific information views and management fleet KPI views.
The new Kongsberg maritime IMS will join the already installed Kongsberg Maritime K-Pos Dynamic Positioning, K-Chief 700 automation, K-Safe safety system and K-Thrust thruster control already installed. The Pacific Santa Ana commenced drilling operations in the U.S. Gulf of Mexico in Spring 2012 under a 5 year contract with a Chevron subsidiary. The IMS project started at the beginning of April 2012 with a Factory Acceptance Test at Kongsberg Maritime in June. The Customer Acceptance Test is at the end of August. The system is expected to be fully operational during September 2012.