Hydroid, Inc., a subsidiary of Kongsberg Maritime and the leading manufacturer of autonomous underwater vehicles - AUVs, announces that the Norwegian University of Technology and Science - NTNU has purchased one REMUS 100 system to support and enhance the operations of the University's Applied Underwater Robotics Laboratory - AUR Lab. The Lab will use the REMUS 100 AUV to facilitate engineering education and research and support scientific data collection and samplings.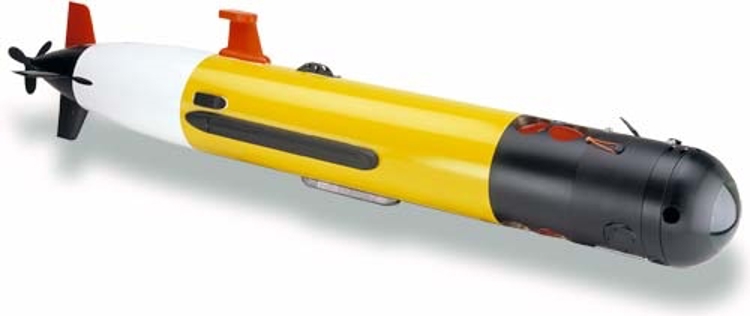 "The AUR Lab includes many of the world's leading experts in subsea technology, environmental monitoring and marine research, and we are honored to assist with their efforts," said Christopher von Alt, President and co-founder of Hydroid. "Employing a REMUS 100 will allow the Lab to collect scientific data and samplings from areas where boats cannot travel, in the end helping them produce scientific results that were previously unattainable."
The NTNU AUR Lab is a multidisciplinary education and research laboratory for underwater operations and underwater robotics. The Lab brings together experts in control engineering, marine biology, marine archaeology, electrical engineering and telecommunications to support education and research in a variety of areas, including biology, underwater acoustics and subsea oil and gas.
"The REMUS 100 will provide NTNU with an excellent tool for advanced AUV research," said Bjorn Jalving, executive vice president at Kongsberg Maritime. "The vehicle's modularity and open system architecture, based on a common KONGSBERG AUV technology platform, will allow NTNU to easily integrate new sensors and develop advanced control and autonomy solutions."
Hydroid's REMUS AUVs are modular: They can be fitted with a variety of sensors and are used to aid in hydrographic surveys, harbor security operations, debris field mapping, scientific sampling and mapping, as well as many basic and applied research programs funded by ONR, DARPA and the United Kingdom Ministry of Defense. With over 300 vehicles in the field, Kongsberg Maritime is currently the AUV market leader.