Next generation solutions to focus on maximising operational performance and safety through user-centred design and simplification.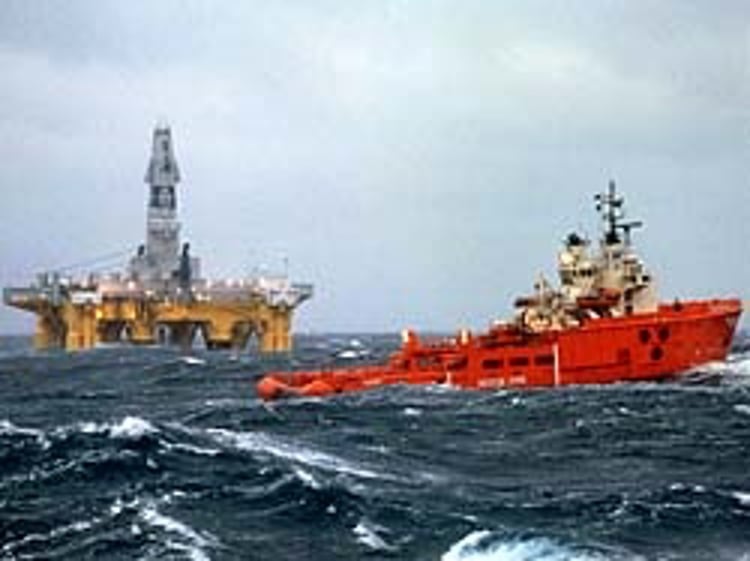 Global marine technology developer Kongsberg Maritime will lead a new research project called 'Situation Awareness and Decision Support Tools for demanding marine operations' (SITUMAR), which kicks-off on February 2nd 2012. Part-funded by the Norwegian Research Council and undertaken in collaboration with academic research partners Chalmers University in Sweden, Vestfold University College and Haugesund University College in Norway, the new project has been implemented as the foundation for a new generation of support systems and solutions for marine operations.
Advanced and demanding marine operations have become more challenging (deeper waters, heavier loads, harsher environments) and control systems and organisations have consequently become more complicated. The trend has been to add more technology, functionality and routines to the technical system and today, there is a vast gap between the data available to the user and the information really needed.
The SITUMAR project intends to alter the trend of growing complexity in marine systems by a user centred design (UCD) approach that simplifies the technical systems and interfaces and changes the focus from technology centred to human and task centred design processes. The research project will provide the solid scientific basis to achieve this.
"We will start with a literature study followed by detailed analysis of one or two advanced marine operations and a System Design Specification. A prototype will be built and implemented in a simulator environment where experienced operators and users will evaluate it and give their feedback," explains Thor Hukkelås, Principal Engineer Marine Operations, Kongsberg Maritime AS.
The project will study how people make decisions during demanding and advanced marine operations, particularly under stress; with the purpose of learning how to build optimal systems for situational awareness and operator decision support. The solution is believed to be a combination of changes to control system design processes, information exchange methods, workload sharing and training. The project will address all phases of operations.
"Demanding and critical marine operations like anchor handling, rig moves, heavy lift operations, subsea construction, pipe-laying, and FPSO offloading all push people, vessels and systems to their limits," continues Hukkelås. "The consequences of making wrong decisions during failure or stress situations can be disastrous so sophisticated, but simple to understand decision support tools developed through user-centred design are vital. We believe the research will show that a shift in focus from boxes, systems and equipment to function, information and operation will have tangible effects on safety and operational performance."
A major emphasis in the new generation of systems that will be developed as a result of the project is expected to be on functions that use all available information to predict future state, and through this, reduce the risk that situations develop in a critical direction. The Prediction Module will be a collection of 'What if' simulation models based on current and forecast weather, vessel systems, sensors, motion and stability data and data exchange (position, heading, speed etc) with all other vessels in the operation. The new system will represent something completely new and will be designed in collaboration with leading specialist technology firms.
"The research phases of the project will be put to the test in collaboration with all partners, including SimSea AS, a new training facility in Haugesund that has just taken delivery of a highly sophisticated and fully integrated Kongsberg Maritime Offshore Vessel Simulator. The project will also benefit from results gained in the SIMAR project, which is being conducted with many of the same partners and is focused on human factors in simulation training," concludes Hukkelås.