New course uses flexible 'training in a box' approach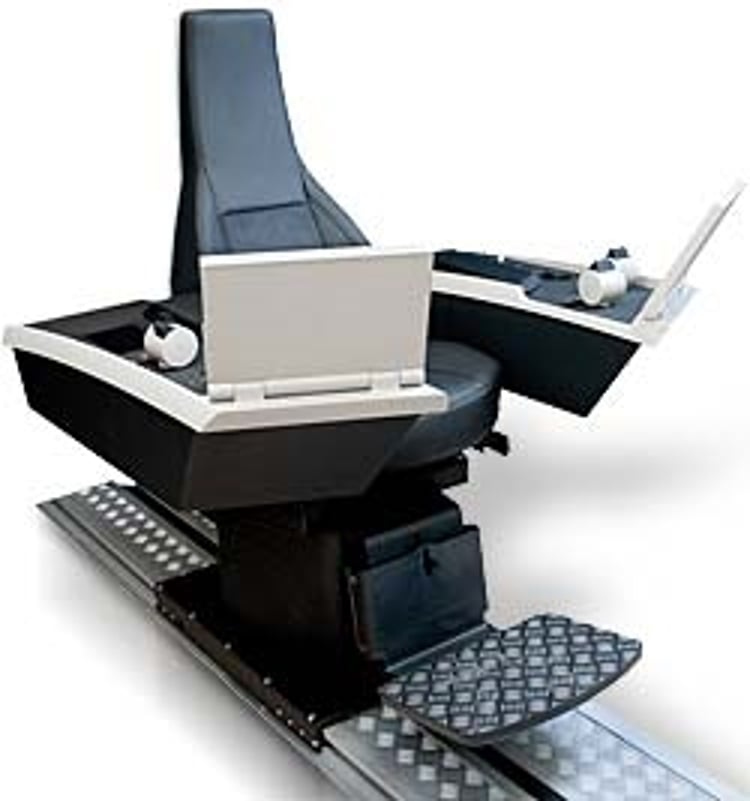 With over 80 orders already taken for its sophisticated K-Master aft- and forward-bridge workstation, Kongsberg Maritime has completed development and the pilot course for a specialised training course designed to enable offshore support vessel crew to enhance operational safety and efficiency using this sophisticated control solution. The course is now part of Kongsberg Maritime's growing global training portfolio.
Kongsberg Maritime held the K-Master training pilot course at its training centre in its headquarters in Kongsberg, Norway this August. With owners and yards worldwide accepting the K-Master solution as a next generation control technology for innovative vessels, Kongsberg Maritime has taken the 'training in a box' approach, first pioneered on courses for the K-Chief automation system, for this new course.
"Training for K-Master lends itself to the portable training course approach, as we are able to mimic its touch screen control system using tablet computers, which are small and very easy to transport,"
We have developed a portable classroom that can accommodate a full session with eight participants, all while being compact enough to be carried in a small suitcase. This helps us to be flexible as the course can literally be carried out anywhere in the world at quite short notice."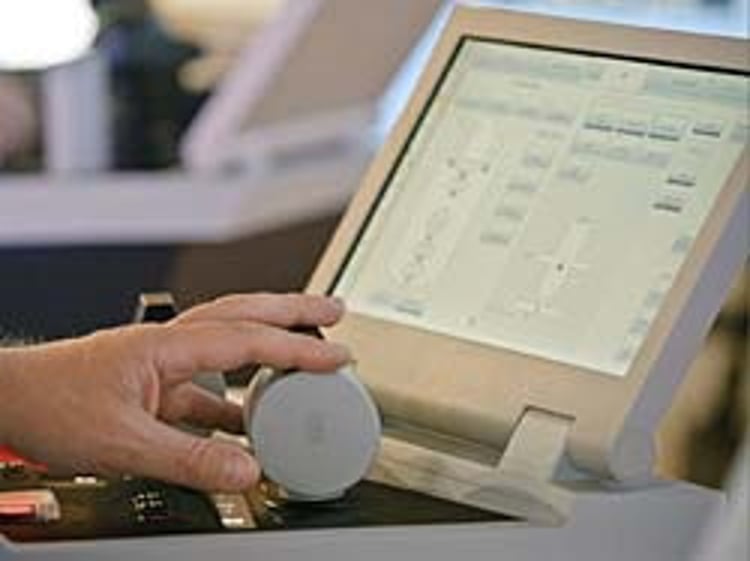 K-Master is a complete and independent work station, designed to meet strict aft and forward bridge ergonomic considerations regarding the arrangement of working places, instrumentation and the operability of the equipment itself. K-Master sets a new standard in the integration of navigation, control and manoeuvring functions of ships bridges. It provides unique access to all major control systems within easy reach of the seated operator and ensures complete situational awareness.
The aim of the new course is to teach operators how to use the two touch control panels (TCP) that are integrated with the K-Master chair. From these screens, the operator has access to a wide variety of information and functionality, for DP manoeuvring and operation of a number of main vessel sub-systems. A prerequisite for operating K-Master and taking part in the training course is having basic Dynamic Positioning operation knowledge in addition to familiarity with Kongsberg Maritime's K-Chief automation system.