Consultancy, service and maintenance experts join new KONGSBERG Centre for Wind Farm Management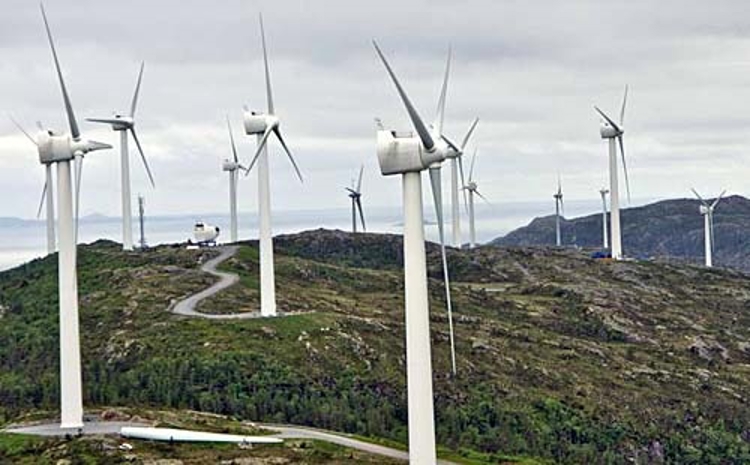 Kongsberg Maritime AS has acquired Trondheim, Norway based InTurbine. The specialist renewable and wind power consultancy firm joins Kongsberg Maritime's Merchant Marine Division in Trondheim as of December 1st 2012 and will support the operations and expansion of Kongsberg Wind Farm Management. The purpose of the acquisition is to strengthen Kongsberg Maritime's commitment to development of services and products related to the wind segment through the recently established Centre for Wind Farm Management.
"Kongsberg Maritime is a stable company with a serious commitment to wind power so the acquisition is a vote of confidence and is highly appreciated among our employees," says General Manager of InTurbine, Kristian Holm. "KONGSBERG is developing new possibilities and cost optimisations for current and future wind farms, which is something the sector needs, and something we are keen to be part of."
"The employees of InTurbine have substantial competence gained at the former wind turbine supplier ScanWind and later as part of General Electrics' commitment to offshore wind in Trondheim," says General Manager for Kongsberg Maritime in Trondheim, Andreas Jagtøyen. "This acquisition will form a solid basis for further development of our new department within the operation and maintenance of wind turbines under the name Kongsberg Wind Services."
"Kongsberg Maritime's intention is to maintain and further develop the important competence that exists within InTurbine. We have a vision of contributing to placing Mid-Norway on the map within wind power, and we hope to see a good cooperation with other wind businesses in the region in the years to come."
KONGSBERG's new centre for Wind Farm Management is a joint venture between Kongsberg Maritime AS and the stock listed parent company Kongsberg Gruppen ASA. The centre was established to develop solutions for wind farm control, condition monitoring and the operation of wind turbines globally.