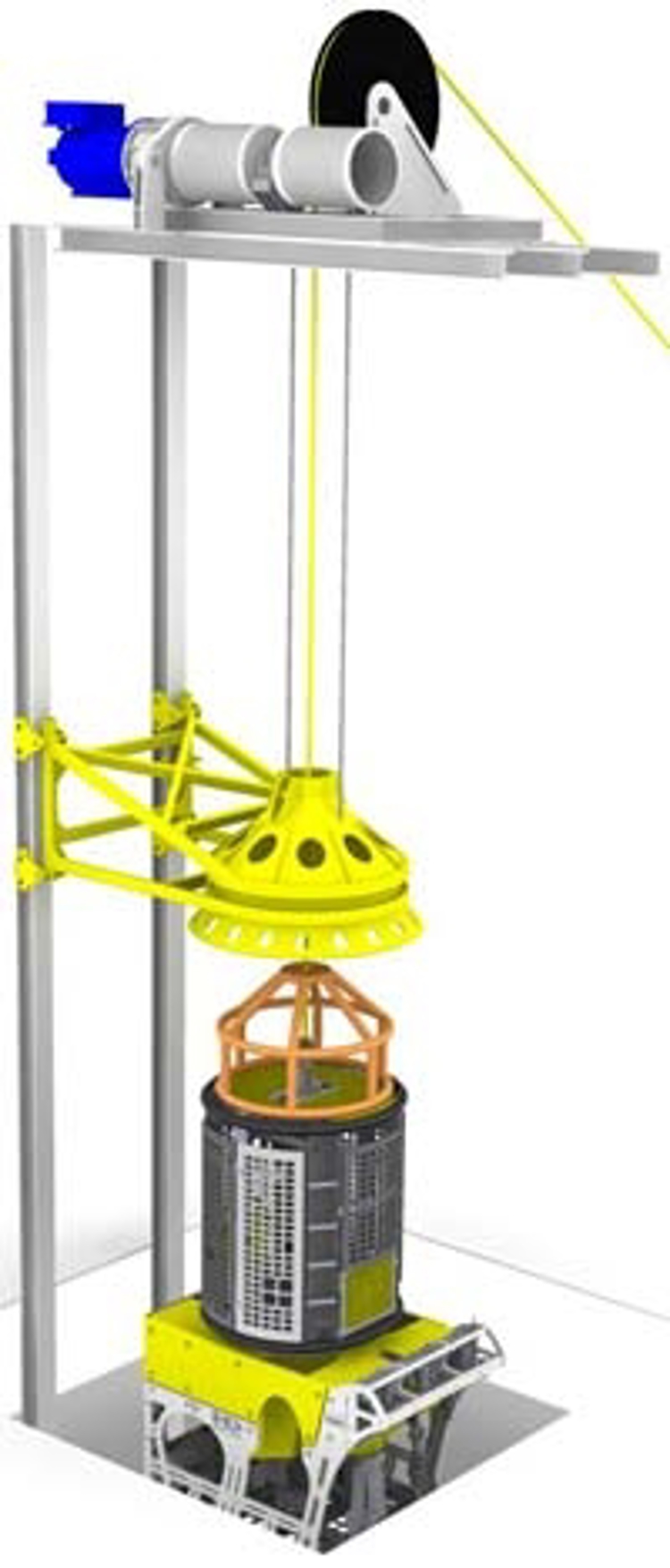 Kongsberg Evotec has been selected to supply its sophisticated new Launch and Recovery System (E-LARS) for Remotely Operated Vehicles (ROV), for installation on a new Forland Shipping AS subsea vessel currently under construction at Havyard Leirvik, Norway.
The Kongsberg Evotec's E-LARS installation for Forland Shipping's new 110 meters long, 22 meters wide subsea vessel, which is due for delivery in 2013, consists of both an 'overboard' system and a 'moon pool' system. The system is designed to handle work class ROVs with or without a Tether Management System (TMS) to depths below 4000m.
Kongsberg Evotec designed E-LARS in close cooperation with end users, umbilical manufacturers and ship designers in order to provide improved ROV handling capabilities, with emphasis on operational environment and safety for both operator and equipment. Based on this, the innovative design and application of technology results in better personnel safety and optimal ROV uptime, in addition to simplified system maintenance and longer service intervals.
Technical highlights of the new system include the use of Permanent Magnet Motor (PM) technology and an innovative control system designed to achieve significant operational benefits by providing the operator with continuous real-time information about capacity, and umbilical status and history. E-LARS also features Kongsberg Evotec developed Active Heave Compensation that operates on minimal power consumption.
"The market expects an increase in Subsea activity ahead, and so far we have experienced very positive feedback to the solutions presented. Kongsberg Evotec are confident in the potential of E-LARS in this expanding market and we are delighted that Forland Shipping has chosen our solution based on the many benefits it offers," says Jon Olav Kopperstad, VP Offshore Supply & Subsea.
Kongsberg Evotec AS was acquired by Kongsberg Maritime in October 2011 and is an established supplier of marine handling systems. In addition to E-LARS Kongsberg Evotec also offers a sophisticated Bulk Hose Securing Unit and other handling systems.
Forland Shipping is a privately owned shipping company with a history dating back to 1973. It owns and operates some of the market's most advanced offshore and seismic vessels in Norwegian and foreign waters. The company, headquartered on the shore of Nordåsvannet lake, just south of Bergen, has a high level of technical expertise and a strong focus on health, safety and the environment.