Hydroid, Inc., a subsidiary of Kongsberg Maritime and the leading manufacturer of Autonomous Underwater Vehicles (AUVs), announces that it has shipped four REMUS 100 systems to the Japanese Ministry of Defense (MOD). The AUVs will be used for mine countermeasure operations as well as investigating and mapping sea floor dispersion of contaminants following last year's 9.0 earthquake and subsequent tsunami.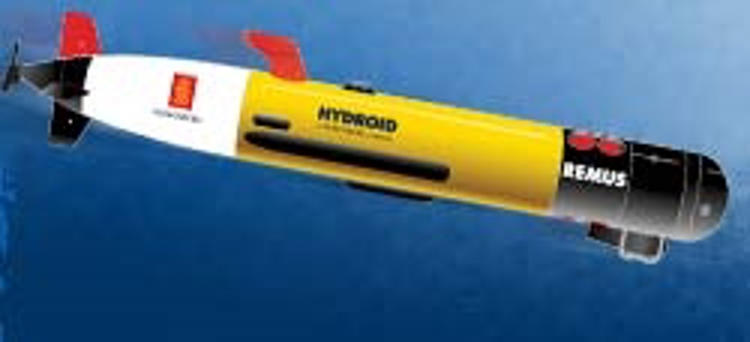 "These vehicles will assist the Japanese Ministry of Defense in its efforts to recover from the devastating effects of last year's earthquake, including collecting critical data from the bottom of the ocean," said Christopher von Alt, president and co-founder of Hydroid. "Using the REMUS 100 AUVs, the MOD will be able to comprehensively scan and map the sections of sea floor affected by contaminants, an important part of the restoration process following this devastating natural disaster."
The four REMUS AUVs will also be used to assist with mine countermeasure operations such as detecting underwater mines, improvised explosive devices and other undetonated ordnances as well as finding and classifying submerged objects.
Hydroid's REMUS AUVs are modular: They can be fitted with a variety of sensors and used to aid in hydrographic surveys, harbor security operations, debris field mapping, scientific sampling and mapping, as well as many basic and applied research programs. With more than 300 vehicles in the field, Kongsberg Maritime is currently the AUV market leader.
The order for the MOD purchase was submitted by SEA Corporation, Hydroid's representative in Japan.