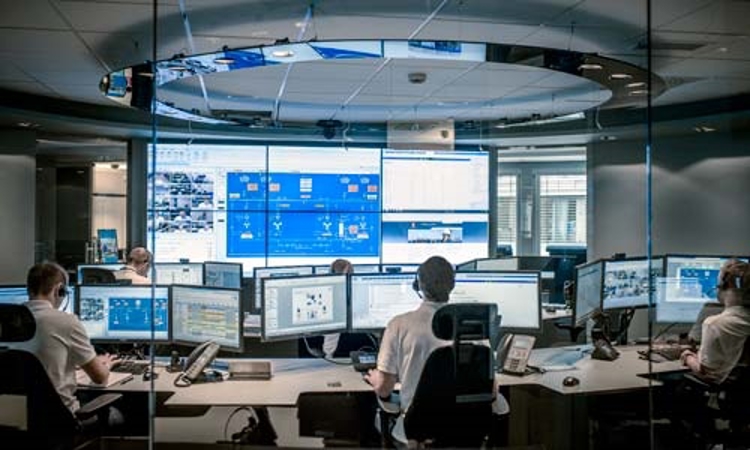 Kongsberg Maritime recently opened its new Follow the Sun Customer Support concept in order to ensure better availability and more efficient support for the customer.
The new concept entails both new working routines and the implementation of Nefsis multipoint video conferencing software and online service. So far all the main locations in Norway; Kongsberg, Trondheim and Horten as well as Singapore and New Orleans are connected to the system, ensuring better collaboration between locations across product areas and time zones.
"When our customer support employees in Norway come to work in the morning, they log onto the virtual collaboration centre to discuss issues with our staff in Singapore who are about to leave for the day. Similarly, when our team in New Orleans logs on for the day, they attend a virtual handover meeting with our staff in Norway. This contributes to increased efficiency, continuity and knowledge transfer. Customers do not have to wait until the next day to get their issues solved, since there is always a team ready to take over unresolved tasks on each continent," explains Business Support Manager, Global Customer Support, Lene Røkaas.
The new K-Support centres are fitted with several screens to facilitate communication across locations and areas of expertise. Another advantage is that employees at different locations in the same region can talk to each other continuously to exchange technical expertise and ideas ensuring better use of the competence of each location.
"The technical system forms the basis for improved communication between various departments, locations and regions resulting in better use of our internal resources at the various locations. Nefsis is more than a video conference system. It also allows the meeting participants to share applications and documents. This is a great advantage when working on the same issues across continents," says Røkaas.
An upgrade of the phone system has also given benefits with regards to monitoring and control, resulting in a more proactive approach towards customers. The amount of calls to the main 24/7 number this year will be approximately 26 000 and inquiries received per e-mail close to 400 000. In order to handle this large amount of inquiries, some structural changes and new working routines have also been implemented.
"We now have three front end coordinators in each region who will be the first point of contact. They are trained especially in the full picture portfolio and constitute a valuable contribution to our support chain, both internally and for customers. By having one single emergency contact number and one e-mail address in a follow the sun concept, we contribute to making the Kongsberg Maritime world smaller for the customer. All of our technical groups will have a representative in the virtual team to guarantee efficient collaboration and to make sure that each request is handled by the right combination of expertise," explains Røkaas.
In addition to bringing video conference more actively into the everyday work situation, the new tools can be potentially useful for training purposes and customer contact.
"Nefsis can be used to guide new field engineers wherever they are in the world. In addition, the system allows us to invite clients to virtual meetings, meaning that they may be able to solve problems that arise while seeing and talking to someone from our customer support team. This could potentially mean cost savings for the client," says Røkaas.
The phone number is: +47 33 03 24 07