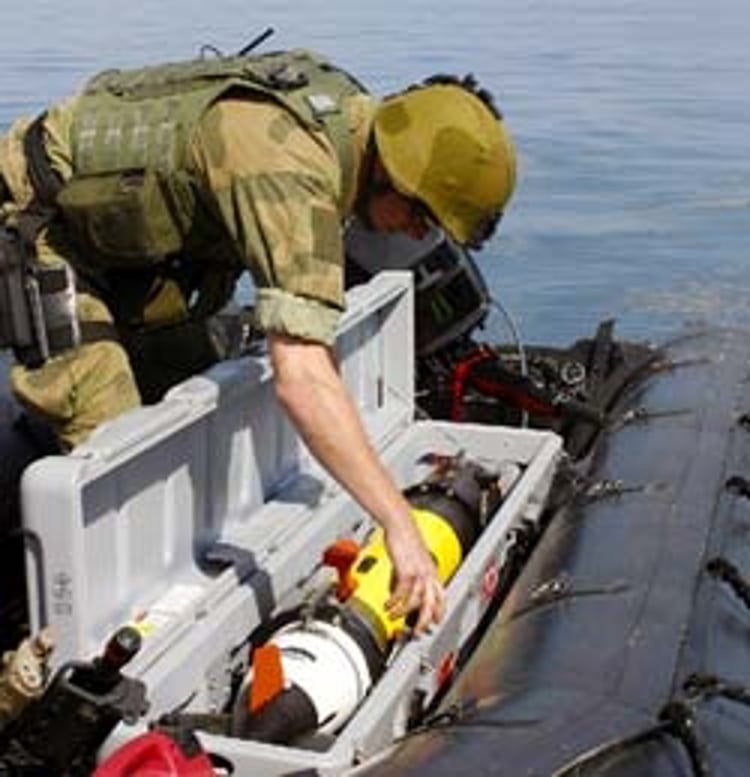 The easy to handle REMUS 100 AUV is equipped with side-scan sonar and various other oceanographic sensors. It navigates by transponder interrogation and DVL-aided inertial dead reckoning in pre-programmed missions. The recorded data will be used to search for mines, lost objects, debris and wrecks or simply to collect topographic ocean floor mapping for hydrographic and scientific applications.
"We are pleased to be able to collaborate with BWB and Bornhöft Industriegeraete GmbH to introduce REMUS technology into the German Navy to enhance Mine Countermeasure (MCM) operations in Very Shallow Water operations" said Graham Lester, director, Hydroid Europe.
The REMUS 100 is a compact, lightweight AUV designed for operation in underwater environments up to 100 meters deep. The vehicle can be configured with a wide variety of standard and/or customer-specified sensors and system options in order to meet specialized mission requirements.
All of Hydroid's REMUS AUVs are modular: They can be fitted with varying sensors for use in hydrographic surveys, harbor security operations, debris field mapping, scientific sampling and mapping, as well as many basic and applied research programs. With more than 300 vehicles in the field, Kongsberg Maritime is currently the AUV market leader.