Multiple transceivers enable wide range of fixed and mobile applications.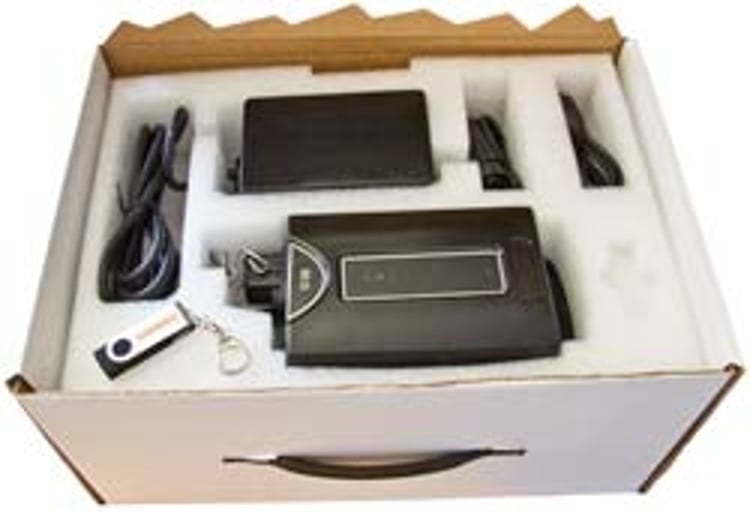 Simrad, a division of Kongsberg Maritime AS and the world's leading manufacturer of hydro acoustic products for commercial fishing vessels and scientific research has expanded its market leading scientific echo sounder portfolio with the introduction of the new multi-transceiver Simrad EK15. With the ability to connect up to 15 fixed or mobile transceivers by cable or over a wireless network, the new Simrad EK15 is suitable for a wide range of applications from fish stock assessment and fish protection to river surveys, environmental monitoring and offshore oil & gas operations.
The Simrad EK15 is based on a small and ruggedised single beam transceiver and a dedicated transducer. The operational frequency is 200 kHz, which ensures very high resolution and accuracy. By using multiple transceivers in parallel with either simultaneous or sequential pinging it is possible to monitor large areas with only a single echo sounder system.
The system can be put to use in a wide variety of environments: lakes, fjords, harbours, shallow marine, rivers, and in aquaculture fish cages for continuous monitoring of fish behaviour, vertical distribution of fish, fish escape, food waste and environment. For more than two years, Simrad EK15 prototypes have been put to test by Norwegian industrial aquaculture companies for monitoring purposes. The results have been very successful. The Simrad EK15 has also been tested and proven suitable for a number of other critical applications:
Hydropower dams – Fish protection at hydropower dams is critical and an array of EK15 transceivers can create an acoustic fence to monitor fish approaching water inlets.
River surveys – Multiple Simrad EK15 transducers can be used to monitor fish migration and due to the compact size of the system, transport for applications in remote areas is easy.
Traditional lake surveys – The wide opening angle of the EK15 transducer offers a large sampling volume, which enables increased coverage in shallow water environments.
Habitat mapping – The Simrad EK15 can monitor the distribution of vegetation and determine the height of marine growth. In combination with sampling, a vegetation biomass index can be established.
Subsea platforms – The Simrad EK15 due to its small size and low power consumption is well suited for installation into gliders, AUVs, ROVs and ocean observatories.
The system can be connected to a standard commercial computer/laptop and supports the Windows® 7 operating system. Multiple transceivers are connected via a commercial Ethernet switch with just a single Ethernet cable per transceiver required because each transceiver is provided with a dedicated power supply for AC operation, alternatively 12 V battery supply. The Simrad EK15 can also be set up for wireless communication between the computer and the transceivers, which is a good solution for both portable and fixed installation systems as the amount of cabling is greatly reduced. The EK15 uses the standard Simrad RAW data storage format supported by 3rd party software analysis tools.