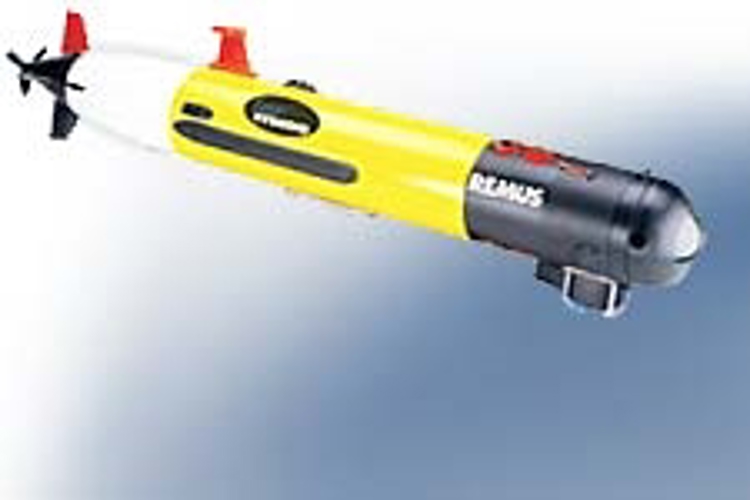 The Swedish Defence Material Administration (FMV) has purchased two Autonomous Underwater Vehicles (AUVs) from Hydroid, Inc., a subsidiary of Kongsberg Maritime. The REMUS 100 AUVs will be used to support Sweden's mine countermeasures program, especially in harbors and other confined or shallow waters. Sweden's previous purchase of two Hydroid AUVs in 2009 was highly successful leading the Swedish Defense Forces to increase their AUV fleet to four REMUS 100 vehicles.
"Hydroid is proud to continue its strong partnership with Swedish Defense Forces through the purchase of these REMUS 100s," said Christopher von Alt, President and co-founder of Hydroid. "Sweden is one of 13 countries across the globe whose navies rely on Hydroid AUVs for collecting undersea data to protect their people and their borders."
FMV exercised an option on a previous contract to purchase the two AUVs. The new REMUS 100s will be deployed from Spårö-class mine hunter vessels by the Navy's Explosive Ordnance Disposal (EOD) teams. REMUS 100s will help EOD teams find and classify submerged objects, ensuring harbors remain safe by tracking down any mines or other undocumented ordnances that may exist within Swedish waters.
Hydroid's REMUS AUVs are modular and versatile: They can be fitted with a variety of sensors and used to aid in hydrographic surveys, harbor security operations, debris field mapping, scientific sampling and mapping, as well as many basic and applied research programs funded by ONR, DARPA and the United Kingdom Ministry of Defense. With over 200 vehicles in the field, Hydroid is currently the AUV market leader.