STAR Center, located in Dania Beach, Florida, is launching into the Dynamic Positioning (DP) Training market, expanding its comprehensive world-class simulation training services to the offshore, cable laying and cruise ship markets in the Gulf of Mexico and beyond.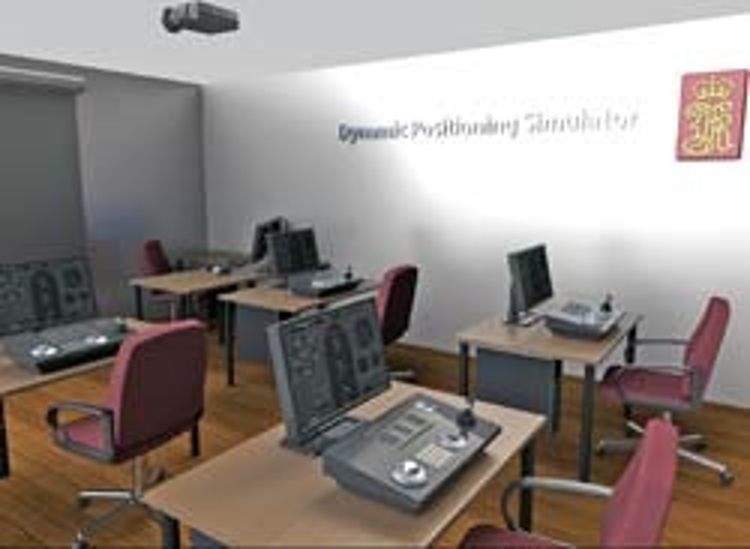 In a contract signed with Kongsberg Maritime Simulation through its Mystic, CT, USA office, STAR Center will acquire a dual-redundant Advanced K-Pos DP trainer capable of being integrated with its existing Kongsberg Maritime developed Polaris Ship Bridge Simulator, in addition to six Basic K-Pos DP trainers, to be used in a classroom setting with a separate instructor station.
Kongsberg Maritime, widely recognised as the world's market leader for DP systems, will provide STAR Center with proven DP training technology – the same DP technology used onboard thousands of offshore support vessels, cable layers, research ships, cruise ships and other DP-enabled vessels and oil rigs worldwide.
Phil Shullo, Director of Training for the AMO Safety & Education Plan and Managing Director at STAR Center, said: "We view this important addition to our suite of simulation training services to be of strategic importance to ensuring American Maritime Officers members are prepared to operate the most technologically advanced vessels in support of AMO contracted companies. The first order of business will be to seek Nautical Institute accreditation and enter this market quickly."
Brian Long, Director of STAR Center Dania Beach, added: "Our choice of vendor for DP trainers was an easy one. Kongsberg Maritime is widely recognized as the world leader in both real equipment and DP simulation systems. KONGSBERG DP technology dominates the industry in the Gulf of Mexico and the K-Pos DP trainer solution represents exceptional value and builds on a long-standing trusting relationship."
The Basic DP training systems will allow students to practice realistic DP operations on their desktop panels and through the graphical user interface on the monitors. The instructor will guide the students to operate the DP control system, and the built-in simulator will offer realistic response to the operations initiated by each student.
The Advanced Trainer is based on the Kongsberg K-Pos DP22, a dual redundant dynamic positioning system designed for all DP applications with a full range of functionality. Its modularity and use of common building blocks allows for high flexibility and various upgrades. The system is designed to satisfy class notations equivalent to Dynamic Positioning Class 2, including dual redundancy, no single-point failure; failure detection; fault isolation; switchover to hot standby; and comparison of sensor data between computers.
In addition to the Basic and Advanced DP trainers, STAR Center will also receive four DP Models, three of which will be twinned with three Polaris simulator 'own ship' models for use on STAR's existing Full Mission bridge. DP models to be delivered include a supply vessel, a semi-submersible, a tanker and a drill ship.
Henry Tremblay, President of Kongsberg Maritime Simulation, said: "We are proud to be affiliated with STAR Center. With such a strong historical track record working with the cruise and offshore industries, paired with their highly competent staff and strategic location, we have every confidence their entrance into the DP market will yield positive results for the Center and their customers. As evidenced by continuing strong sales of Kongsberg DP systems in the Gulf of Mexico, the DP market is on solid footing and STAR Center is strategically positioned to capture their share of it."