New system developed for drilling and production safety in deeper waters.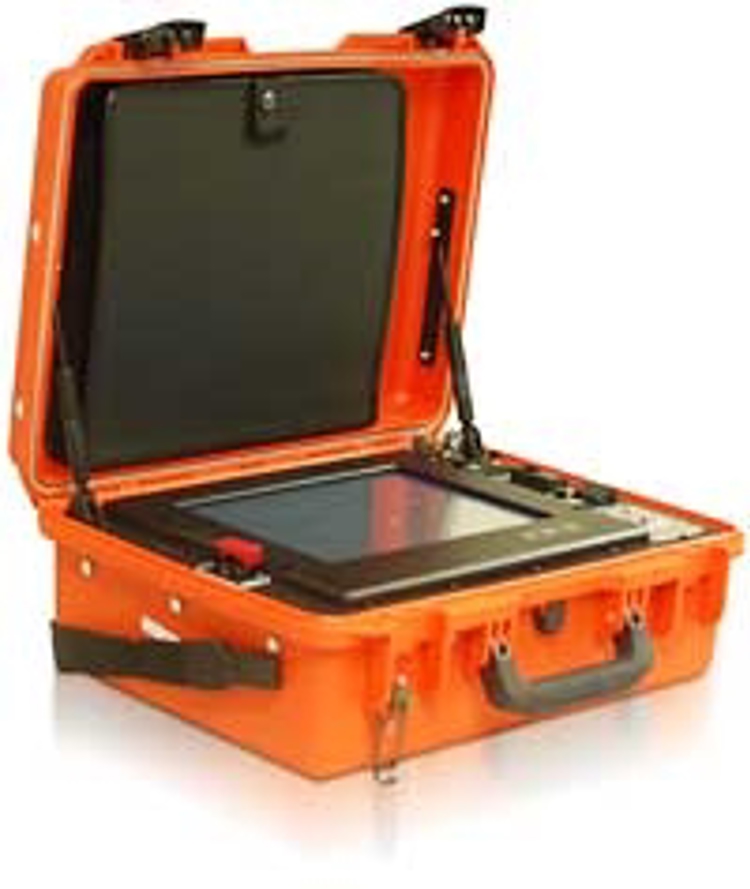 The next generation of Kongsberg Maritime's Emergency Acoustic BOP (BlowOut Preventer) Control System, the ACS500 uses the new proprietary Kongsberg Maritime 'Cymbal' signal processing protocol for optimal data communication at long distances and has a depth rating of 4000m. It is a robust, reliable and user-friendly system designed for use in emergency drilling or production situations, when the primary BOP control system has failed. The system has already been supplied for use onboard a drill ship working in deep water areas.
Extra level of safety
"As a leading developer of acoustic subsea systems for the offshore oil & gas industry, Kongsberg Maritime's new ACS500 benefits from the technical knowledge we have acquired over decades of subsea acoustic R&D and product development, and project experience across a wide variety of applications that are dependant on acoustic communication," comments Finn Tore Knudsen, Product Manager Acoustic Control & Communication, Kongsberg Maritime. "With an industry leading 4000m depth rating, a wider number of projects can benefit from the extra level of safety and confidence that our new Emergency Acoustic BOP Control System can provide."
The ACS500's portable surface system consists of an Acoustic Command Unit (ACU), which is used for sending acoustic command signals for the BOP when the primary control system isn't available, and a dunking transducer that has 70m of cable and can be carried by one person. Kongsberg Maritime offers a choice of two dunking transducer heads; a standard 4000m depth version using a 30 degree conical main lobe and a wider one for shallower waters.
May be taken on a lifeboat or into a helicopter
The ACU is a required part of the safety equipment onboard an oil rig and along with the dunking transducer, may be taken on a lifeboat or into a helicopter and used to close the well if a Blow out accident should take place. It is housed in a splash-proof portable case, with carrying handle and strap for easy deployment and features an internal rechargeable battery with over 10 hours of operation per charge. It is easily operated via the PC display using a touch screen/ trackball combination.
An alternative operator function on the ACU, which may be specified by the customer, is the EME Emergency system, which may perform a single automatic and predefined sequence of BOP valve operations with a two-hand/two-button operation. The ACS system may also be operated from Kongsberg Maritime's High Precision Acoustic Positioning system, HiPAP, which is normally installed aboard the floating drilling unit.
Full redundancy
For full redundancy, the ACS500's subsea system consists of two separate Subsea Control Units (SCU) and two Subsea Communication Transducers along with two interface cables to the BOP. The SCUs are mounted on the BOP and translate acoustic command signals from the ACU into operational commands, which are used to operate hydraulic control valves on the BOP. Once the command signal has been given (by the operator), a confirmation signal is transmitted by the SCU to the ACU. For improved reliability, the control system can also read the status of the SCU including various hydraulic control valves and sensor read backs.