Kongsberg Maritime Ltd has introduced a range of new training courses at its Training & Simulation Centre in Westhill, Aberdeen, aimed at the hydrographic survey market.
Building on an already established portfolio of Dynamic Positioning, Automation and Acoustic Positioning courses, the new courses will offer participants technical and operational training on established KONGSBERG hydrographic technology, with a focus on their application in the survey market.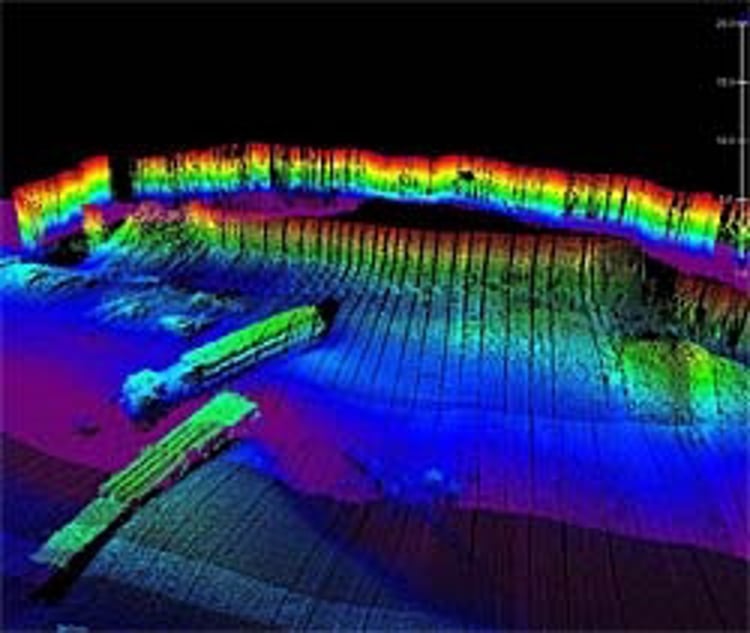 The new courses will allow users to maximise their productivity by the use of KONGSBERG equipment which provides efficient high quality and accurate data. One of the aims of the new course is to enhance the hydrographic capabilities of offshore survey operations for effective seabed mapping, by ensuring all users, including freelance surveyors are using the equipment effectively.
Kongsberg Maritime are key suppliers of hydrographic equipment to the survey industry, with hydrographic suites installed on the majority of commercial survey, research and naval hydrographic vessels. Training courses now introduced into the Kongsberg Maritime Training portfolio includes EA 400/600 Singlebeam and SIS Multibeam operator courses, EM Mulitbeam practical courses covering installation and integration of the system and GeoSwath wide swath bathymetry sonar system training.
David Shand, General Manager Offshore at Kongsberg Maritime explains: "We recognised that there was a demand from customers to get the most out of their Kongsberg systems by increasing the technical training offered to users to help them achieve maximum efficiency from their equipment. The courses will allow new users of the systems to be trained how to use the systems most effectively, while educating existing users on the latest features, benefits and applications of the technology."
"For those who have experience of other hydrographic equipment, we have instructors with extensive operational and technical experience of using these systems who will tailor the attendees already acquired knowledge to the Kongsberg equipment. The Multibeam practical courses will also offer a hands-on, interactive learning experience for attendees, with an emphasis on integrating the Kongsberg Multibeam with other systems that will be present on the vessels."
The introduction of the new survey courses at the Training Centre forms part of a company strategy to expand the current portfolio of courses offered at the Training Centre, which is already a leading provider of specialist Dynamic Positioning, Acoustic Positioning and Automation Systems courses. The courses consist of both classroom based lessons and hands-on practical sessions using the latest simulation systems and individual desktop consoles, with an emphasis on replicating realistic scenarios for participants to overcome.