Expanded support for Mexican offshore industry and international merchant vessels.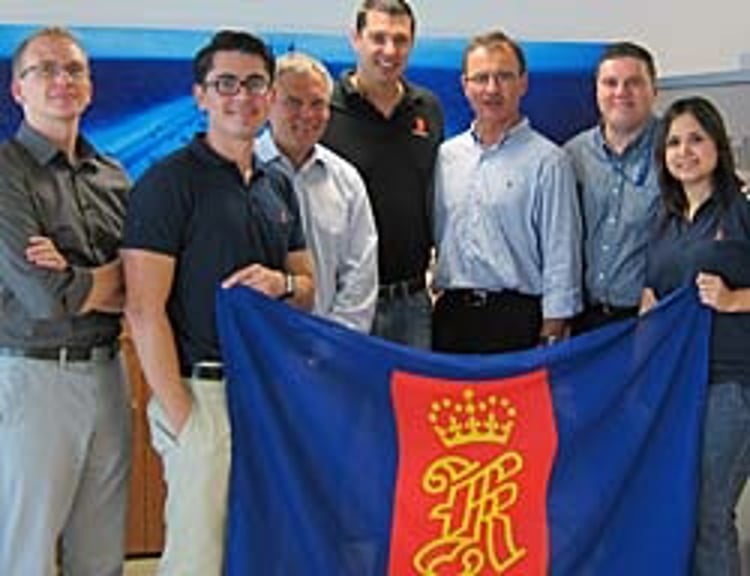 Kongsberg Maritime Mexico S.A. DE C.V., became fully operational out of its new facility in the city of Veracruz this summer. As an extension to Kongsberg Maritime's worldwide service network, the new service hub will offer service and support to DP vessels and merchant ships with Kongsberg Maritime navigation, automation and control systems on board.
Kongsberg Maritime Mexico was formally established in January 2011. Kongsberg Maritime New Orleans supported the planning and setup for its operational start this summer. The operation in Mexico currently has five employees, including three field engineers, who will continue to work closely with Kongsberg Maritime's established service team in New Orleans.
"The strategic decision to open a wholly owned Mexican subsidiary was taken based on the service requirements of our customers operating in the region," says Lars Kristian Moen, EVP Global Customer Support. "In addition to supporting the Mexican offshore industry, there are a large number of merchant vessels sailing through the region with Kongsberg Maritime systems on board. By establishing a Mexican service facility with a full stock of spares, we are better positioned to serve all of these vessels with fast acting, high quality service from a local hub."
Kongsberg Maritime already supports several state-of-the-art semi-submersibles with 'Full Picture' Integrated Automation Systems in the region, including Groupo R's new semi-submersible Centenario built at Jurong Shipyard and Seadrill's West Pegasus, commissioned at the same yard. The PEMEX owned Chemul accommodation unit also operates in Mexico with Kongsberg Maritime systems on board. This is in addition to a large number of OSV and AHTS vessels with Kongsberg Maritime Dynamic Positioning systems that can now be supported from Veracruz.
"The Mexican authorities seem to be ready to invest and open up for foreign oil companies to take part, especially in the deep water offshore exploration so having a service centre in this region will be a key differentiator for Kongsberg Maritime and a huge benefit to our customers in Mexico," adds Victor Proy, General Manager, Kongsberg Maritime Mexico.