Training division expands course offering as new requirements approach.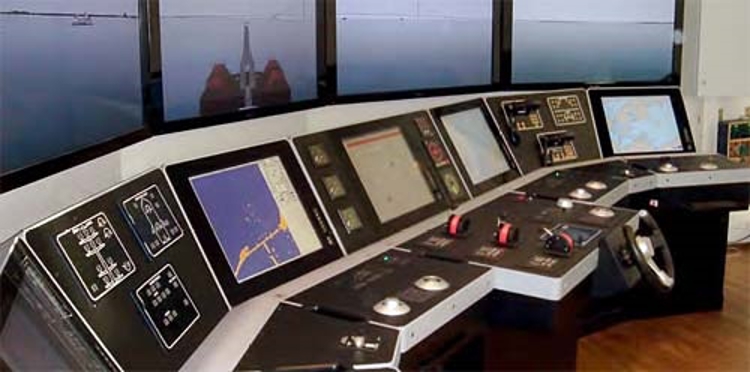 Kongsberg Maritime is gearing up to offer a new generic ECDIS training course in order to meet the high demand for navigation officer training prior to the new STCW convention requirements on 1st January 2012. The new five day courses start in August 2011 and have already received preliminary approval from Det Norske Veritas (DNV).
Kongsberg Maritime's training division, which benefits from facilities in Norway, the UK, USA, Brazil, China, Singapore and South Korea offers a wide range of type-specific training courses for customer's choosing KONGSBERG systems for their newbuild and refit vessels. The development of a generic ECDIS course builds on this foundation and enables navigators to fulfil the new STCW requirements for ECDIS training, with the courses being available in Norway, Singapore and South Korea.
"I'm pleased that we are now able to offer both generic and type-specific training, so that users of KONGSBERG bridge systems will be able to satisfy requirements from the authorities," says Kongsberg Maritime's instructor and course developer Marvin Elvebakk. "We'll be combining all of the necessary elements, with a great amount of practical exercises, work on our cutting-edge simulators and in-depth debriefings. We've also set aside time to talk about accidents that have happened because of improper use, or lack of proper training on ECDIS."
The new ECDIS course from Kongsberg Maritime has been designed according to the IMO Model Course – a blueprint published by the IMO for a generic ECDIS course that should satisfy any and all flag states. Among other activities the course will cover ECDIS legal aspects and requirements, main types of electronic charts, ECDIS data and its presentation, navigational and route planning functions, updating charts, ECDIS back-up and the dangers of over-reliance on ECDIS.
"We're not only supporting owners with products, but we're also supporting the kind of mandatory training that relates to those products so customers can use Kongsberg Maritime as a single source not only for their navigation equipment and 'knobs and buttons' training, but also the training required by law," adds Project Manager, Eirik Hågensen, Kongsberg Maritime."