State-of-the-art new facility opens to further develop the maritime industry in the Caspian region.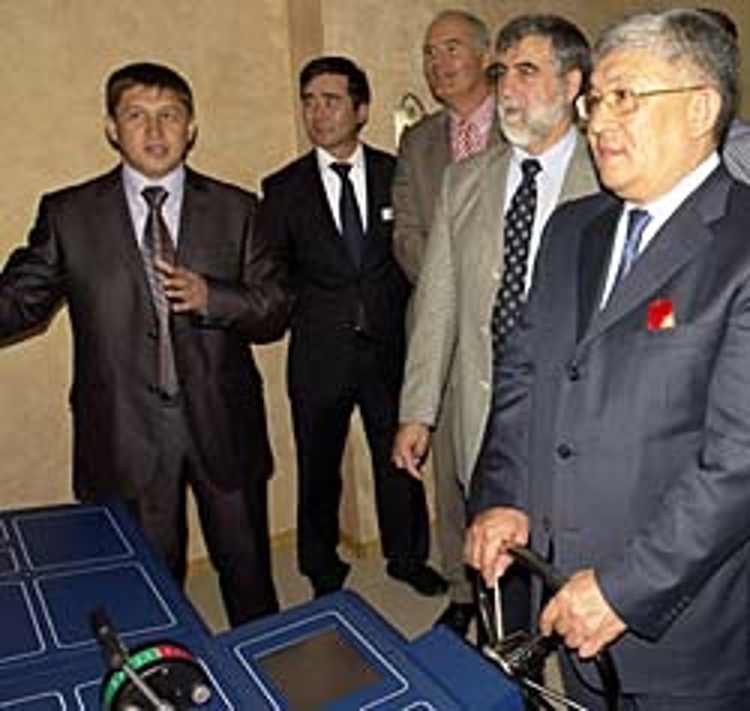 Featuring two full mission Kongsberg Maritime Polaris simulators for navigation training and a Kongsberg Maritime Neptune engine room simulator with advanced touch-screen BigView operation, the brand-new Caspian Maritime Training Center LLP (CMTC), the first maritime training facility in Kazakhstan, was officially opened 15th July 2011 in Aktau, Kazakhstan.
CMTC has been established by Dutch company Wagenborg Shipping B.W.and Maritime Institute Willem Barentsz with support from the Dutch Min of Economic Affairs, in order to provide high quality training and certification of officers and ratings working on sea going vessels, in addition to the provision of basic professional knowledge and skills for maritime cadets.
Kongsberg Maritime simulators are the foundation of the facility, providing highly realistic training in normal working and emergency conditions, and the optimum and efficient use of ships' equipment.
"As the first maritime training facility in Kazakhstan, we will be offering advanced training for navigators, engineers, electrical engineers and seamen," comments Igor Valerievich Tyazhkorob, General Direktor at Caspian Maritime Training Center. "It is vital to the continued growth of maritime industry in Kazakhstan that we can provide maritime education to our own people and Kongsberg Maritime, as the leading developer of maritime simulators in the world has played a large part in making this possible."
As the first maritime training centre in Kazakhstan, the opening of CMTC was a high-profile occasion, with national TV and newspapers all covering the opening ceremony, which was attended by the Kazakhstanian Akim (head of local government), Kusherbayev Krymbek, and the Dutch Ambassador to Kazakhstan, who together, officially cut the ribbon.
Also in attendance at the ceremony was Stephen Cross, a project advisor for the establishment of CMTC in cooperation with Wagenborg Shipping B.W. Kongsberg Maritime worked closely with Stephen, who is also Chairman at the International Marine Simulator Forum and Director of Projects at Maritime Institute Willem Barentsz in the Netherlands, during development of the CMTC simulators.
The Kongsberg Maritime Polaris and Neptune simulators meet the requirements of IMO, SOLAS, the latest STCW Convention and are certified by the world's leading maritime classification societies. Together, they will provide a broad mix of training scenarios across numerous disciplines, including: Bridge team management, ship-handling and maneuvering, radar observation and plotting, automatic radar plotting aids and engine resource and team management.