New navigation and maneuvering training capabilities at Northern Norway facility.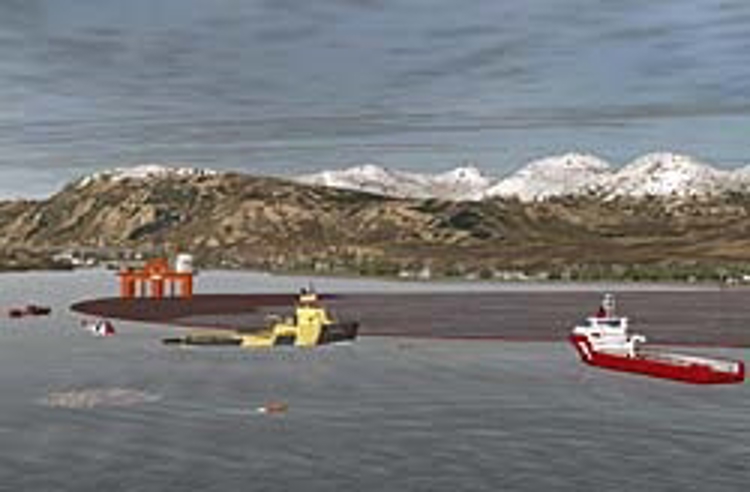 Tromsø Maritime School has selected Kongsberg Maritime to provide cutting-edge Polaris simulators for navigation and Dynamic Positioning training. The established Northern Norway training facility has ordered an extensive suit of new simulators following an open tender that saw leading simulator developer Kongsberg Maritime come out on top in terms of the proposed technical solution, customer service program and customer references.
The scope of supply, which has been designed to enable Tromsø Maritime School to meet strict new Nautical Institute guidelines for Dynamic Positioning operator training and certification includes a Polaris ship's bridge simulator (DNV class B), 3 x smaller Polaris ship's bridge simulators, 4 x KONGSBERG K-Pos DP Basic Trainers (limited-task simulators) and a DP 2 Advanced Trainer (multi-task simulators), which will be interfaced with the main Polaris ships bridge simulator for maneuvering and DP advanced training.
The new Polaris Ship's Bridge Simulator will make it possible to offer a wide range of training possibilities including, e.g., ice-navigation and oil spills emergency scenarios. Both of these aspects are geographically relevant to Tromsø Maritime School as it will be able to support advanced training for oil & gas companies and organisations exploring and developing in Northern Norway and arctic waters. Additionally, Tromsø Maritime School's existing Kongsberg Maritime Neptune Engine Room simulator can be integrated with the Polaris navigation and DP training simulators to enable environmental research and team training.
"With its new investment, Tromsø Maritime School can offer modern simulator training to its students, in addition to clients in the maritime and offshore oil & gas sectors," comments Tone-Merete Hansen, Area Sales Manager, Kongsberg Maritime. "The new simulator suite also provides the future possibility to cooperate with the University in Tromsø, which also benefits from an extensive suite of the latest simulators developed by KONGSBERG. Together the two training centers will have a large simulator capacity, enabling them to meet complex demands for training, especially in light of the growing trend for exploration & production in the high north."
Snorre Bråthen, principal at Tromsø Maritime School adds: "The new simulator from KONGSBERG will contribute to raising the quality of seafarers educated at Tromsø Maritime School."
Kongsberg Maritime has signed a 10 year contract with Tromsø Maritime School. The first three years covers delivery, installation, training and warranty. For the remaining seven years, Kongsberg Maritime will provide on-going technical support & maintenance.