Ongoing simulation model development focuses on vessel efficiency.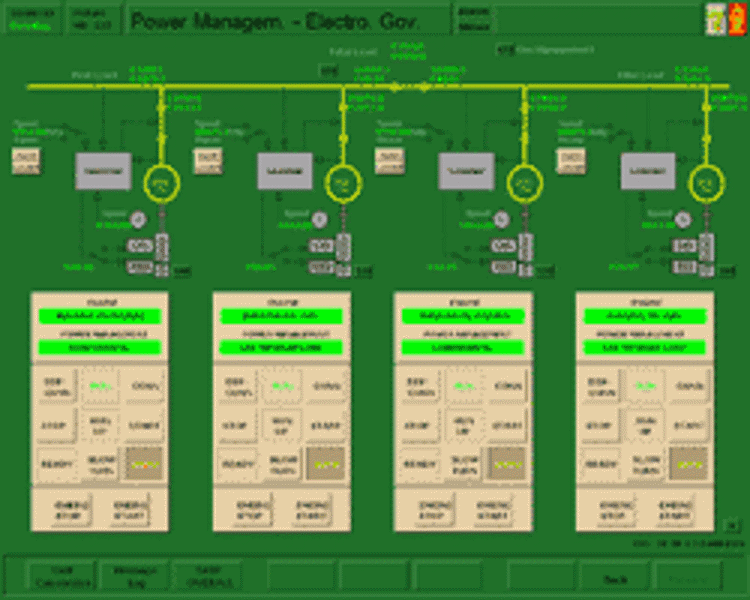 Kongsberg Maritime has released a sophisticated Engine Room Simulator (ERS) model based on a Dual Fuel Diesel Electric (DFDE) Engine Room configuration from a modern liquefied natural gas (LNG) carrier. The new DFDE model will offer the most sophisticated simulator training for LNG engineers available today.
DFDE driven vessels are becoming more and more common and the new engine room simulator model has been designed to meet the growing training demands for DFDE propulsion aboard both LNG carriers and other vessels, in order to meet the requirements for SOx reduction set by the IMO.
"The training requirement for Dual Fuel engines is growing rapidly," explains Leif Pentti Halvorsen, Product Manager for Engine Room Simulators, Kongsberg Maritime. "Of the 30 LNG carriers with non-steam turbine propulsion on order at Samsung as of December 2006, 16 featured DFDE propulsion. Since then, the share of new LNG carriers with DFDE propulsion systems has grown to be the majority of all new LNG carrier buildings."
"According to LNG world shipping statistics of all LNG carriers on order, 36 out of 49 have a DFDE configuration [As of July 2011]. KONGSBERG K-chief systems are used to manage and monitor the necessary power and gas cargo supplies on board, so we have an excellent foundation for the new DFDE ERS model."
The simulated ship has two propulsion motors geared together to one fixed pitch propeller. In addition to sophisticated propulsion control and power management systems, the model includes four Dual Fuel Generators (6.6kV), one bow thruster, and a number of ship service and gas handling consumers, both low and high voltage.
With Kongsberg Maritime's new simulator model, students can train on dual fuel engines, learning how Boil Off Gas (BOG) can be used in an effective plant and in a diesel electric combination that provides great flexibility compared to a steam plant. In addition to gaining a full understanding of DFDE engines, training scenarios on potential energy saving can be created, which is a key aspect, considering the current cost of fuel and the fact that a DFDE plant has much better efficiency than a traditional steam plant.
Kongsberg Maritime is committed to supporting the shipping industry in reducing emissions and improving fuel efficiency. The new DFDE model is the latest in a long line of new ERS models, including one developed for the RT-flex engine, which reflect the diverse approach the Kongsberg Maritime Simulation & Training department has towards enabling the Green Ship.