Kongsberg Shipmedics becomes new wholly-owned Kongsberg Maritime subsidiary.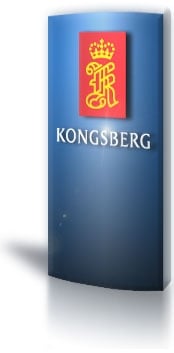 Polish installation, engineering and support services company Kongsberg Shipmedics has become a wholly owned Kongsberg Maritime subsidiary, officially called Kongsberg Maritime Poland Ltd. The Szczecin area based company will continue its remit of providing project and customer services at a global and local level, and joins several Kongsberg Maritime companies strategically positioned in key maritime and offshore hot-spots including Houston, Aberdeen, Singapore, Shanghai and Rio.
Shipmedics has been in business since 2004. Kongsberg Maritime purchased a 52% stake in the company in 2007 and renamed it Kongsberg Shipmedics, bringing it closer to its organisation. The remaining shares were purchased in October 2010 and officially approved by the Polish Commercial Court in December, giving Kongsberg Maritime full ownership of the highly regarded firm.
"We're delighted to bring the Shipmedics team completely onboard," comments Geir Håøy, CEO, Kongsberg Maritime. "Over the past few years they have become an important part of our global organisation, providing Polish shipyards with service and support whilst also being integral to our skilled engineering and installation network for projects around the world. With this as a foundation, Kongsberg Maritime Poland Ltd will add to our already strong service offering and will support our efforts to ensure that we can meet customer requirements quickly and efficiently, anywhere in the world."
Konsgberg Maritime Poland Ltd, which currently has 50 employees, is divided into two main segments. The Project division is responsible for project engineering and system commissioning and works on a global basis. It handles integrated control systems deliveries, from concept to completion, for high technology vessels such as drilling vessels, offshore supply vessels and LNG carriers.
The Kongsberg Maritime Poland Ltd Customer Support division is responsible for commissioning, maintenance, service and repairs across the entire Kongsberg Maritime product portfolio, including DP (hardware and software), Integrated Control Systems, navigation, automation and cargo handling, on a regional basis. In addition to addressing requirements from Kongsberg Maritime, the Customer Support division also handles enquiries direct from customers.
"Our engineers' technical competence spans 30 years of marine electronics development, so we are ready to act on the most advanced new build or retrofit installations as well as to meet the service demands of the local industry," comments Radoslaw Sochanowski, Vice President, Kongsberg Maritime Poland Ltd. "Our new organisation will benefit through streamlining operations and by gaining full access to the KM global customer support network and extensive spare parts stock allocated globally. This will help us to provide even better service to Polish yards, owners and operators."