New factory expands Kongsberg Maritime's established Chinese presence.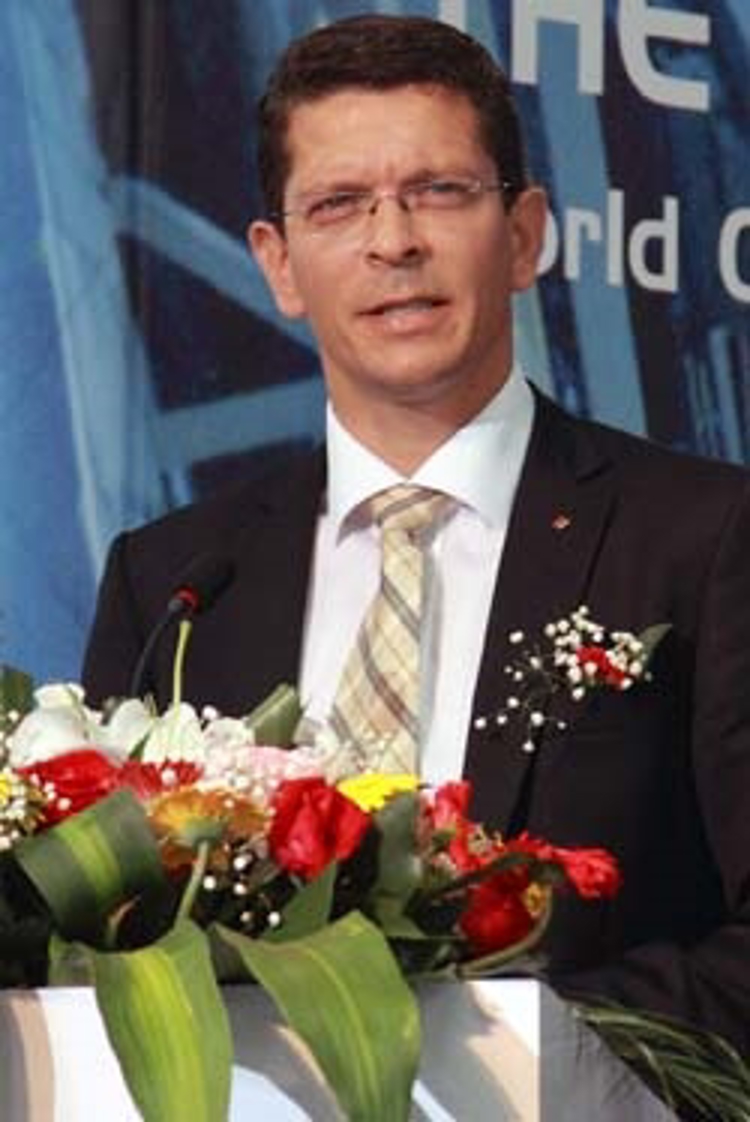 As part of ongoing expansion in China, global marine technology company Kongsberg Maritime has officially opened its new factory in Zhenjiang, China. The opening ceremony of the 25,000 m² facility took place 18th August 2011, with numerous local dignitaries, partners, employees, management from Kongsberg and customers all in attendance.
The new factory in Zhenjiang has been established in order to meet the growing demands for high quality Kongsberg Maritime systems and products within the Asian shipbuilding market.
Kongsberg carried out its first business with China more than 30 years ago. Since opening its first office in Shanghai with 25 employees in 2003, today Kongsberg is located in four locations; Dalian, Guangzhou, Shanghai and Zhenjiang. In addition, we have 550 employees in China, with 291 people based at our new premises in Zhenjiang.
"We started this project to open a new facility about two years ago and I am proud to say that we now have top modern international premises with equipment and staff to meet our goals for the future. We also have the possibility to develop our business even further, and further strengthen our setting in the Asian market," says Kjetil Lund, Managing Director; Kongsberg Maritime China Shanghai Ltd.
The new factory features state-of-the-art systems for the design, project engineering and production of Kongsberg Maritime's highly regarded sensors for use in engine monitoring and cargo monitoring applications. In addition, mechanical parts, adaptors, cabinet switchboards, transformers and consoles will also be manufactured at the plant, primarily for the Chinese market as well as to Korea, Singapore and the rest of the world.

"Asia in general and China in particular is a key growth area for Kongsberg Maritime so opening our new production facility in Zhenjiang is a natural step in our provision for the Chinese Shipbuilding market," says Geir Håøy, President, Kongsberg Maritime. "I was delighted to see so many people from local authorities and partners and management and colleagues from Kongsberg Maritime in China at the opening ceremony, as the new factory is a result of the strong collaboration and good work of all of these people.
"Witnessing today's modern facilities I am confident that Kongsberg Maritime in China will continue to develop and expand its competent staff, to produce high quality sensors and other parts for our national and international projects."