New aft-bridge operator station integrated with DP and thruster control.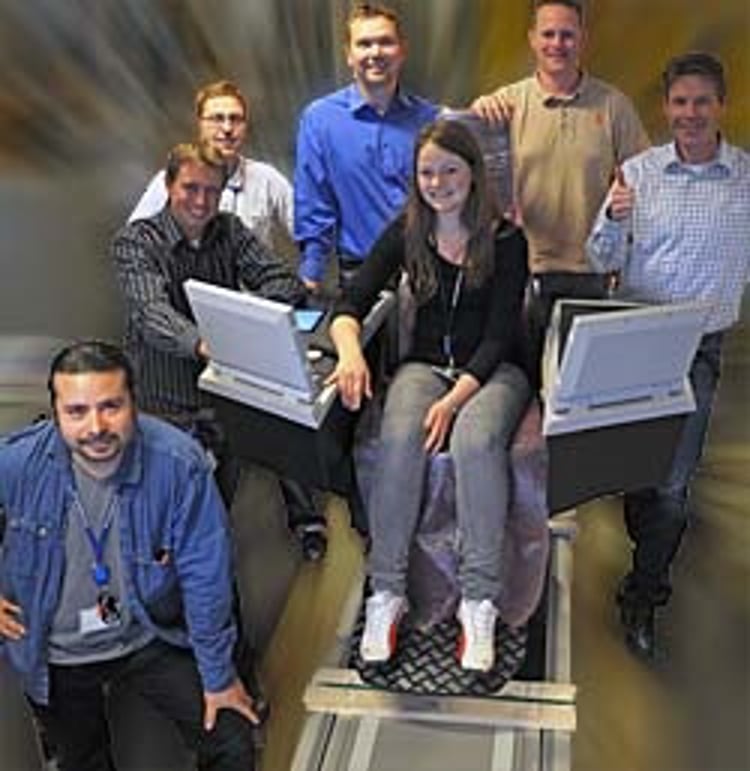 Kongsberg Maritime has successfully completed Factory Acceptance Tests for the K-Master aft bridge systems being delivered to two Platform Supply Vessels (PSV) built at Havyard in Leirvik for owner Sartor Offshore and Supply Service. The vessels are part of a four newbuild series, all featuring KONGSBERG K-Master, K-Pos Dynamic Positioning, C-Joy joystick control and K-Thrust thruster control. The FATs were for Havyard 103 and 106, vessels number 2 and 3 in the series and are due for delivery to the owner in Q1 2012.
In combination with the K-Thrust total thruster control system and K-Bridge forward bridge, the K-Pos Dynamic Positioning meets DNV DYNPOS AUTR requirements. The integrated system for the four Havyard PSVs is one of many flexible configurations supplied to PSVs that can be integrated with functionality available within the K-Master aft bridge operator chairs. In this context, K-Master is a complete working environment, designed primarily for improving efficiency and safety by ensuring the operator has all information and control within reach.
The first vessel in the Havyard newbuild PSV series – Havyard 102 'Saeborg' – is already sailing with the full KONGSBERG system installed. Immediately after the FAT for Havyard 103 and 106, Kongsberg Maritime team members, along with DNV delegates joined the sea trial for Saeborg in order to evaluate operational performance and to train operators. The trials were classed as a success with the KONGSBERG integrated system performing to expectations.
"These deliveries reflect our good standing with Havyard and many other high-technology vessel builders around the world," says Sven Brede Grimkelsrud, Operation Manager OSV/K-Master, Kongsberg Maritime. "Our project teams, product & development, logistics, training and customer support departments are all working closely together to ensure that Seacor's new PSVs benefit from the enhanced safety and efficiency that our K-Master and Dynamic Positioning can bring to operations."
Installation of the full Kongsberg Maritime systems aboard Havyard 103 and 106 will take place before the end of the year. Since April 2011, Kongsberg Maritime has delivered four integrated K-Master solutions; Fugro Symphony, Rem Commander, Rem Fortress, and Havyard's Saeborg.