Extensive co-operation results in sophisticated new support tool.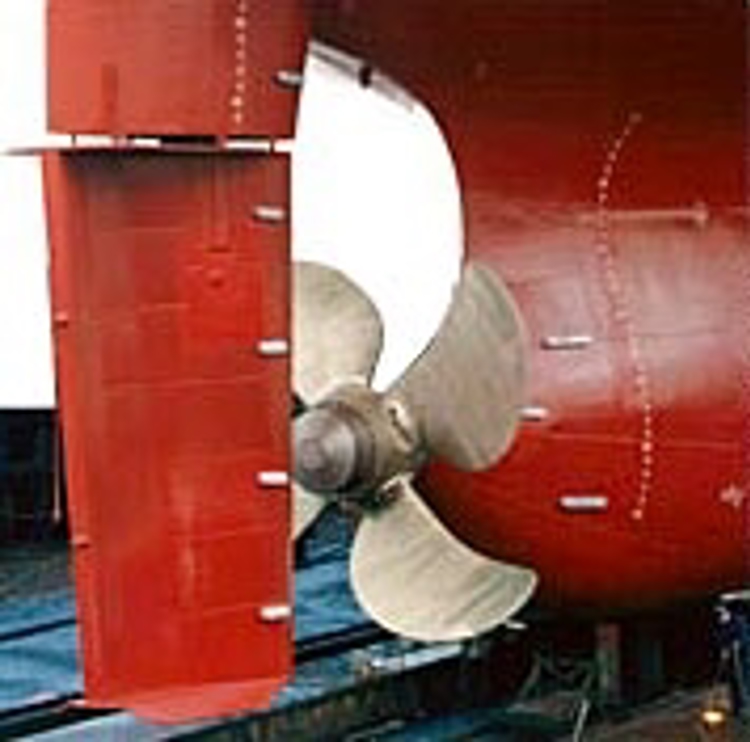 The result of an 18 month joint development project between Kongsberg Maritime and Becker Marine Systems has come to fruition, with the launch of KBIMS; a sophisticated new support tool designed to enable more efficient use of propellers and rudders during Dynamic Positioning (DP) operations. A first pilot installation has already been agreed for KBIMS, with a new Volstad offshore construction vessel, which is under construction at Fosen.
There are several advantages to using main propeller and rudder instead of azimuth thrusters during DP operations. For instance, there is no limitation of installed power and response times may be improved, therefore improving station keeping performance overall. However, with conventional rudder-propeller arrangements these benefits, which also include the possibility to reduce vessel emissions, are not always available, so Kongsberg Maritime and Becker Marine Systems set about developing KBIMS in order to improve performance for DP operations.
"KBIMS is able to enhance DP operations through several new technical innovations, made possible through Becker's in-depth expertise in rudders and our own DP systems experience," explains Nils Albert Jensen, VP Business Development, Kongsberg Maritime. "The challenge was to find a more direct indicator of manoeuvring performance than the vessel's motion reaction detected by GPS or gyros. It clearly turned out that the closest value to describe performance was the rudder force itself, so this is what KBIMS measures."
Once KBIMS is integrated with a Kongsberg Maritime K-Pos DP system, it can learn the characteristics of the rudder so the correct combination of rudder angle and propeller pitch/rpm is used. Exact measurements of the actual rudder force secures improved station keeping performance and more precise rudder control will reduce wear and tear of steering gear, rudder stock and bearings, so less downtime and maintenance costs are possible. Using KBIMS also fulfils regulatory requirements on DP and propulsion systems for long haul offshore operations.
In addition to the launch of the sophisticated new KBIMS tool, the two companies have also signed a new cooperation agreement to continue utilising their strengths within high performance rudder systems and DP systems respectively to enhance DP capabilities.