Kongsberg Mesotech Ltd. announces the introduction of the M3 MultiMode Multibeam Sonar™. The M3 Sonar™ is characterized by truly innovative design, versatility, and ease of use in a light, compact design. The first two models of the M3 series are intended for the underwater vehicle market, in particular, work class ROV operations.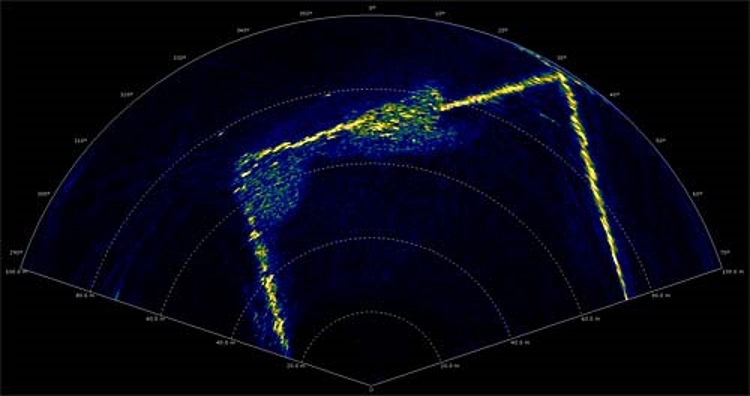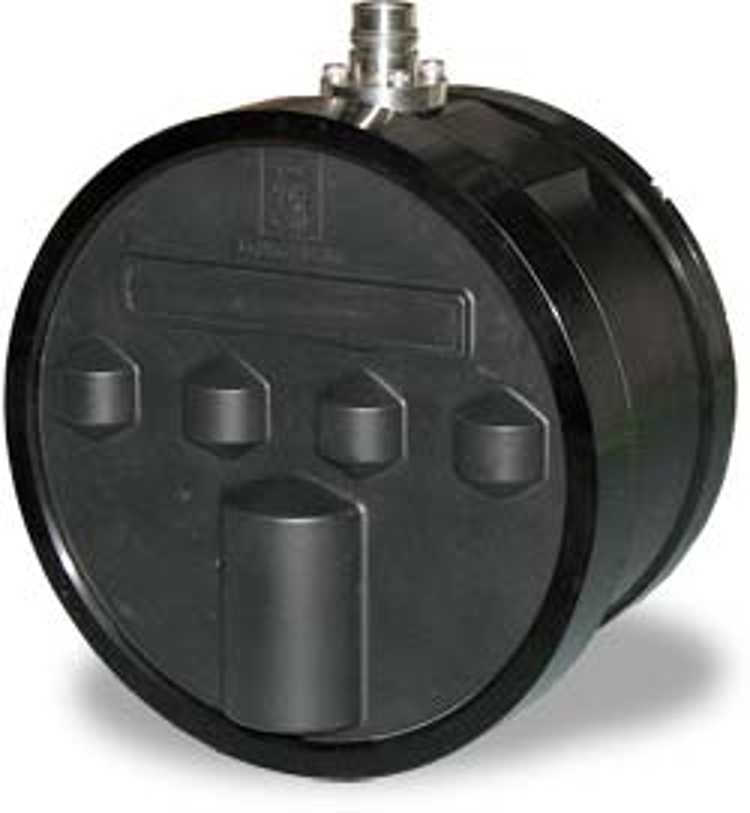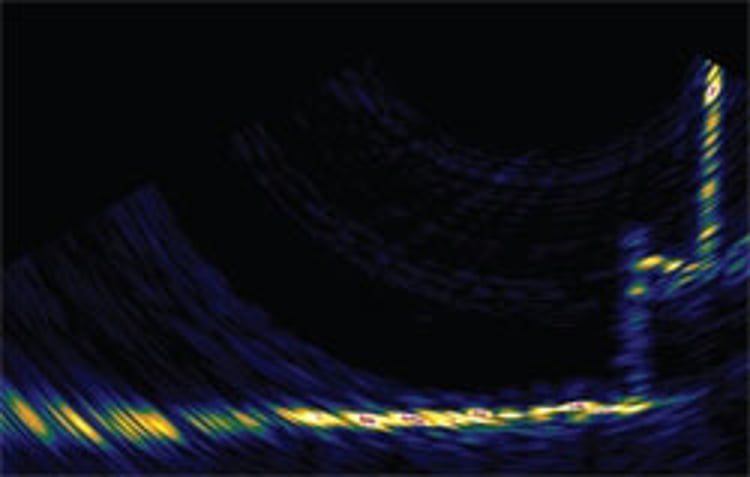 According to Peter Fox, Ph.D., Principal Systems Engineer of Kongsberg Mesotech Ltd. and leader of the development team, "The M3 Sonar™ is a radical departure from conventional multibeams; with a simple, elegant user interface driving a versatile multichannel sonar transceiver capable of extreme spatial and temporal agility, with highly innovative composite transmit and receive transducers, a state-of-the-art signal processing with true time delays, dynamic focussing, and pulse compression; all orchestrated to produce The Full Picture in stunning quality".
Truly Innovative
The M3 MultiMode Multibeam Sonar™ combines imaging, profiling and true zoom modes in a single design. Short range (0.2 meters) and long range (100 meters) imaging capability plus multiple true zoom windows are now possible. Dynamically variable bandwidth provides optimized images and target detection with high resolution and enhanced shadows.
Versatile
ROV operators can now take advantage of the high refresh rate of conventional multibeam technology or tradeoff refresh rate for Enhanced Image Quality Modes providing detailed images of exceptional quality. The M3 Sonar™ enables operators to use the same sonar for obstacle avoidance at 100 meters range and close work in zero visibility conditions. Enhanced Image Quality Modes and true zoom windows provide high resolution and high Signal-to-Noise Ratios where the operators need it, with centimetre range resolution and beamwidths less than 1°. The sonar is available in either 500 m or 4000 m depth rated versions for shallow or deep water applications.
Compact
The M3 Sonar™ provides the sophistication and performance levels formerly found only in high end multibeam sonar in a compact package of only 3.8 kg. dry weight with an 18 cm diameter and 14 cm length. Compact deep water rotators from Kongsberg enable operators to aim this compact multibeam where they want it.
Easy to Use
The M3 Sonar™ employs a new user interface with an elegant simplicity that provides intuitive control, based on the task at hand. The M3 Sonar provides an unmatched viewing volume for navigation and obstacle avoidance with a 120 degree (horizontal) and 30 degree (vertical) coverage with a maximum range of 100 metres. The vertical coverage is also adjustable to suit the operator's requirements. Ethernet telemetry is standard.