Enhanced functionality for the award-winning eBird concept.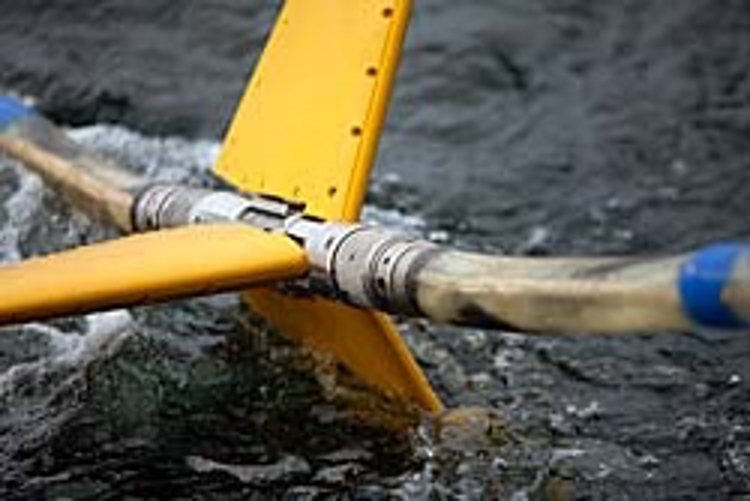 The sophisticated eBird® system for lateral, vertical and roll streamer control in marine seismic acquisition has received an advanced functionality upgrade that enables the simple replacement of wings for different operational applications.
By utilizing Kongsberg Maritime's world leading technology and know-how within hydroacoustics , Kongsberg Seatex has enhanced the eBird concept with the release of AcuWing® for eBird® - a solution for streamer position and shape determination.
eBird has, since its introduction at the SEG in 2009, gained high attention within the seismic acquisition community with its sleek and functional design and utilization of innovative technology together with proven performance in large seismic streamer spreads.
AcuWing represents a novel approach to streamer positioning by adopting the latest technology within hydroacoustics to interchangeable eBird wings. eBird's elegant connector-less solution enables AcuWing to quickly and easily replace any wing on a standard eBird and utilize the same power and communication lines.
According to Gard Ueland, President, Kongsberg Seatex, this new technology development for eBird further strengthens KONGSBERG's presence in the seismic industry.
"We are pleased to present KONGSBERG's cutting edge acoustic positioning technology in eBird. We believe our customers will appreciate the flexibility and ease of use AcuWing brings to planning, operating and maintaining streamer spreads. It also shows our commitment to developing new and valued solutions in close cooperation with our customers," he states.