Hydroid Inc., a subsidiary of Kongsberg Maritime and the leading manufacturer of Autonomous Underwater Vehicles (AUVs), has received a contract from the National Oceanic and Atmospheric Administration (NOAA) for a new REMUS 600 AUV system. The REMUS 600 will provide NOAA's Office of Coast Survey with full bottom coverage depth sounding data in conformance with NOAA standards for nautical charting.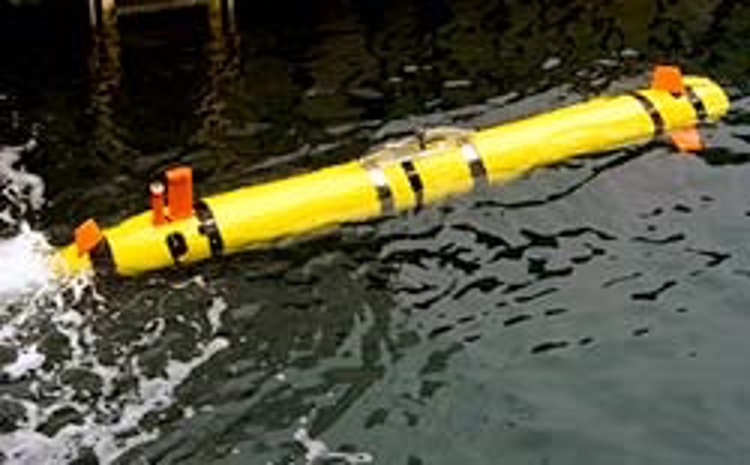 "Hydroid is proud to be a part of NOAA's important underwater mapping efforts," said Christopher von Alt, President and one of the co-founders of Hydroid. "This REMUS 600 will demonstrate the extensive capabilities of Hydroid AUVs and pave the way for the NOAA to use AUVs in future bathymetric mapping endeavours."
Coast Survey is responsible for acquiring hydrographic data for NOAA's nautical charting program, which provides navigational products and services for the maritime industry and recreational boaters. The REMUS 600 will be used to evaluate whether depth soundings collected by an AUV provide data that meet NOAA bathymetric mapping requirements. Survey plans are developed to ensure 100% ensonification of the seafloor, so the REMUS 600 will initially be operated as a test system aboard NOAA survey vessels. Once standard operating procedures are established and the data validated, it will be used for operational bathymetric mapping surveys.
"We are pleased to continue our successful relationship with Hydroid and we're confident that the REMUS 600 will perform admirably," said Rob Downs, Coast Survey AUV Project Manager. "The REMUS 600 evaluation marks a significant milestone in the advancement of nautical charting. NOAA maintains the public trust because of the accuracy and precision of its navigational data, and AUVs like this one will improve the efficiency of our data acquisition."
The REMUS 600 will be used to conduct surveys in navigable waters in port, harbor, and coastal environments frequented by vessel traffic, including commercial shipping, fishing, and recreational vessels.
Hydroid's REMUS AUVs are modular and may be fitted with a large number of different types of sensors and have been used to aid in hydrographic surveys, harbor security operations, debris field mapping, scientific sampling and mapping, as well as many basic and applied research programs funded by ONR, DARPA and the United Kingdom Ministry of Defense. With over 200 vehicles in the field, Hydroid is currently the AUV market leader with systems in use by thirteen NATO and other navies around the world.