The vehicles will enhance mine countermeasure capability.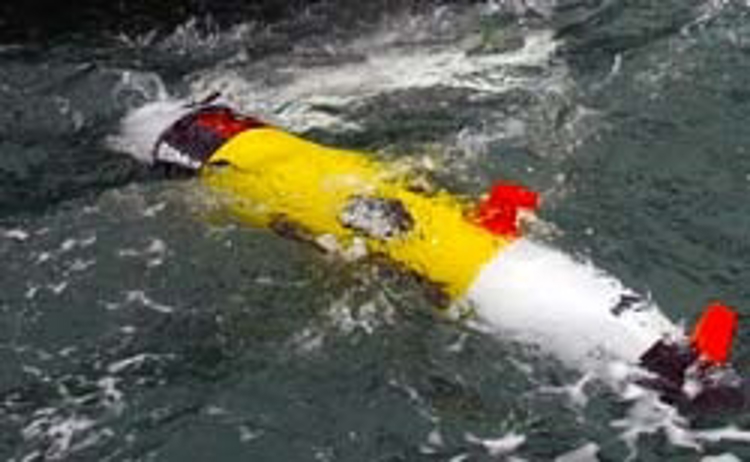 Hydroid, Inc., a subsidiary of Kongsberg Maritime, the leading manufacturer of Autonomous Underwater Vehicles (AUVs), announced today that it has delivered two REMUS 100 AUVs to the Royal Norwegian Navy (RNoN). The REMUS AUVs were procured by the Norwegian Defence Logistics Organization (NDLO) Naval Systems Contracting Division on behalf the RNoN. These REMUS vehicles will further enhance the RNoN mine countermeasure capability.
"We are pleased to be able to collaborate with the Royal Norwegian Navy, which has once again selected REMUS for its shallow water AUV capability," said Graham Lester, Director of Hydroid Europe. "REMUS vehicles have been proven to withstand the harsh conditions associated with Norwegian waters, so these systems are ideal for the Royal Norwegian Navy.
The REMUS 100 is a compact, light-weight, autonomous underwater vehicle designed for operation in coastal environments up to 100 meters in depth. The vehicle can be configured to include a wide variety of standard and/or customer specified sensors and system options to meet unique autonomous mission requirements.
"The REMUS 100 is the U.S. Navy's tool of choice for shallow water mine counter measure operations," said Christopher von Alt, President and one of the co-founders of Hydroid. "The system's technology and versatility is helping to keep humans out of minefields worldwide, and we're confident it's an excellent choice for the Royal Norwegian Navy as well."
Hydroid's REMUS AUVs are modular and may be fitted with a large number of different types of sensors and have been used to aid in hydrographic surveys, harbor security operations, debris field mapping, scientific sampling and mapping, as well as many basic and applied research programs funded by ONR, DARPA and the United Kingdom Ministry of Defense. With over 200 vehicles in the field, Hydroid is currently the AUV market leader with systems in use around the world.